VMware, the cloud computing biz headquartered in Palo Alto, California, will reportedly cut salaries for employees opting to permanently work-from-home if they decide to move out of Silicon Valley.
The coronavirus pandemic has forced tech companies to shutter their offices as the Bay Area counties enforce strict shelter-in-place measures to prevent the spread of COVID-19. For those lucky enough to work remotely, many have taken the opportunity to hunker down elsewhere, whether it's back to their parent's houses or at a luxury spot in the wilderness.
Now that Northern California is experiencing its worst wildfire season in history yet, there's even more reason for people to pack their bags and scram. Thick smoke blankets the sky, choking out sunlight. Residents were shocked when the sky turned into a horrifying Halloween-orange colour earlier this week. Ash continues to fall, and the air quality is at historic lows.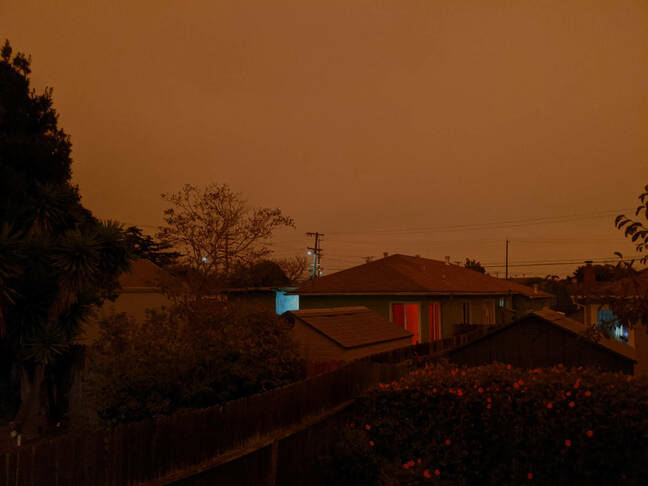 9:30am on Wednesday in the Bay Area - Anyone fancy the off-world colonies?. Click to enlarge.
Getting away from the hellscape of Silicon Valley sounds attractive, but it comes at a price. VMware has apparently slashed its salaries for employees previously employed at its Palo Alto office, who have fled for less expensive cities outside the Bay Area.
Moving to Denver, Colorado will result in an 18 per cent salary reduction, whereas leaving for Los Angeles or San Diego, in Southern California, means taking home a paycheck that's apparently 8 per cent lighter, sources in the firm say.
Facebook also said it was considering readjusting salaries based on location too. CEO Mark Zuckerberg previously addressed questions about remote working in a live video posted on the platform in May. The social media giant announced it was ramping up hiring remote engineers, and didn't expect employees back in their offices until next year.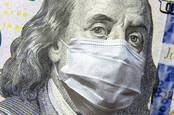 Tech's big names start to disclose possible bottom-line coronavirus impacts
READ MORE
It's likely that other companies will also follow suit too if remote working remains in place; there's not much point paying staff the same salaries to live in some of the most expensive US cities if they don't live there anymore. The exodus of techies has already caused rents in San Francisco to plummet, making it more affordable to live here, but at the moment who'd want to?
VMware did not comment at time of publication. ®
[from https://ift.tt/2m5N8uC]