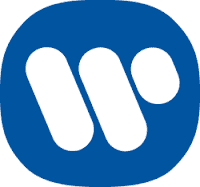 Warner Music Group Launches Surprise IPO
Warner Music Group announced the launch of its initial public offering (IPO) on Monday.
The third-largest music group had delayed IPO plans in early March at the start of the COVID-19 pandemic and was expected to not moved forward until after the crisis and ensuing economic collapse had passed.
Earlier this month the US Securities and Exchange Commission had granted WMG the right to move forward with an IPO. But at the same time, rumors suggested that a Saudi backed group was negotiating the acquire the company.
No exact date for the IPO has been named.
WMG will issue 70,000,000 shares of its Class A common stock according to a registration statement filed with the SEC at an initial public offering price of between $23.00 and $26.00 per share.
The proposed offering consists entirely of secondary shares to be sold by Access Industries and related stockholders. The underwriters also have a 30-day option to purchase up to an additional 10,500,000 shares of Class A common stock. WMG will not receive any proceeds from the offering.
Warner Music Group will be listed on the Nasdaq under the ticker symbol "WMG".
More Than A Dozen Top Financial Firms Involved
In a show of just how interesting a WMG IPO is likely to be to investors, the firms involved in the underwriting and stock sale reads like a whos who of US and global financial firms.
Morgan Stanley, Credit Suisse Securities and Goldman Sachs will jointly run the offering, BofA, Citigroup Global Market. and J.P. Morgan Securities are also acting as joint bookrunning managers.
Barclays Capital Inc., Evercore Group L.L.C., Guggenheim Securities, LLC, Macquarie Capital (USA) Inc., Nomura Securities International, Inc., RBC Capital Markets, LLC, SunTrust Robinson Humphrey, Inc., CIBC World Markets Corp., HSBC Securities (USA) Inc., SG Americas Securities, LLC; Société Générale, LionTree Advisors LLC, Raine Securities LLC, AmeriVet Securities, Inc. Bancroft Capital, LLC, Blaylock Van, LLC, C.L. King & Associates, Inc., Loop Capital Markets LLC, Roberts & Ryan Investments, Inc., Samuel A. Ramirez & Company, Inc., Siebert Williams Shank & Co., L.L.C., Telsey Advisory Group LLC and Tigress Financial Partners, LLC are acting as co-managers for the offering.
Share on:
[from https://ift.tt/2q5EXmO]