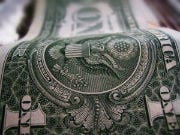 They say that death and taxes are the only two certain things in life. We all expire eventually and in most civilized countries it's almost impossible to avoid levies on everything from goods and services to essential fuels.
As Internet users we also pay taxes on our ISP bills but what if the government stepped in and taxed certain online activities as well? Starting yesterday, that's now the reality in Uganda after the authorities introduced a controversial tax on people using dozens of Internet services including Facebook, Whatsapp, Twitter, and Instagram.
Passed in May by the Ugandan parliament, the legislation requires local Internet service providers to block a wide range of social media and telecoms platforms until subscribers pay a flat fee of 200 shillings (US$0.051) per day. While just shy of US$19 per year might not initially sound like much, per capita income stands at US$600 and millions of Ugandans survive on less than a dollar per day
Starting July 1, all taxed (credit)
In a joint statement, ISPs MTN, Airtel, and Africell informed their customers that the services listed above would be blocked until payment is made. Payment must be made in advance via mobile phones, with a small discount available if customers pay a month up front.
"Access will be granted for a calendar day until 12:00 AM for the day, i.e until midnight if the customer has paid for one day," the notice reads.
While this kind of taxation appears unique, people's desire to avoid taxes is universal. In this case, that is easily achieved by using a VPN, since they're able to circumvent ISP restrictions placed on the sites listed above. As a result, VPNs are now suddenly at the height of fashion in Uganda, with searches reaching an all-time high on Google.
Tax on social media? Google has help for that
But with Ugandans restoring their online freedom in droves, the government isn't happy at the prospect of losing its revenue. Within hours of the news that VPNs were gaining in popularity, the government stepped in to do something about it.
In a statement, Uganda Communications Commission Executive Director, Godfrey Mutabazi said that Internet service providers would be ordered to block VPNs to prevent citizens from avoiding the social media tax.
Mutabazi told Dispatch that ISPs are already taking action to prevent VPNs from being accessible but since there are so many, it won't be possible to block them all.
In the meantime, the government is trying to portray VPNs as more expensive to use than the tax. In a post on Facebook this morning, Mutabazi promoted the tax as the sensible economic option.
"If you think it is cheaper to use VPN than paying Shs 200/day, I think it is very unwise to think that because the data consumption under VPN is very high, I think you're aware of that," his post reads.
"We have technology that will block the VPN services so that no one dodges the taxes. Different VPN systems continue to come with more advanced features to circumvent government crackdowns but governments around the world have continued to block them."
While that may be the case, it appears that many Ugandans are outraged at the prospect of yet another tax and see VPN use as a protest, despite any additional cost. Opposition figures have already called for a boycott with support coming in from all corners of society. The government appears unmoved, however.
"If we tax essentials like water, why not social media?" said Frank Tumwebaze, Minister of Information Technology and Communications. "This tax will improve connectivity. It is all about connectivity."
Citizens trying to access Facebook, Instagram and Twitter this morning may have a tendency to disagree.
Source: TF, for the latest info on copyright, file-sharing, torrent sites and more. We also have VPN reviews, discounts, offers and coupons.
[from https://ift.tt/148uEe4]