India has signalled it will sign up to a Memorandum of Understanding (MoU) with the United Kingdom, covering "cooperation in the field of Telecommunications/Information and Communication Technologies (ICTs)."
At the time of writing, neither nation has posted the text. The website and ministers of the UK's Department for Digital, Culture, Media and Sport, which India says signed the deal, are silent on the matter.
What we do have is an Indian government statement that says that, for starters, the pact aims at "strengthening bilateral cooperation and mutual understanding in the field of Telecommunications/ICTs."
"Post-Brexit, the MoU is also aiming for enhanced scope of cooperation and opportunities for India."
India says the MoU covers a dozen "areas of common interest for cooperation", among them mobile roaming between the two countries and the tantalising aim of "Exploring opportunities for joint work in signatory countries and third countries on Telecommunications/ICT".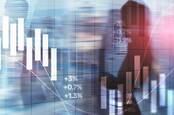 India securities regulator suggests webcam surveillance of finance folk who work from home
READ MORE
The plan also calls for co-operation on "Technological development in Telecommunications/ICT including 5G, Internet of Things/Machine to Machine, Cloud Computing, Big Data etc" and on "Security of Telecommunication Infrastructure, Security in the provision and use of telecommunication services".
"Building capacity in high technology areas and exchange of expertise wherever possible" is on the agenda too, along with "Collaboration and Sharing of information on Research & Development on emerging technologies and innovation where appropriate".
Standardized testing and certification is another ambition.
With only the Indian statement to work with, it's hard to say what either nation hopes to get from the pact. But with the UK looking to strike new trade deals post-Brexit and India looking to build an electronics export industry and find more opportunities for its services sector, it is not hard to imagine the technical collaborations mentioned above greasing the skids for imports and the flow of IP to assist Indian manufacturers.
Made-in-India 5G networking kit flowing from the Qualcomm/Jio alliance could also help the UK to build next-generation wireless networks. ®
[from https://ift.tt/2m5N8uC]