Hong Kong's government has won a temporary injunction that bans "doxxing", the practice of publishing private information about an individual in the hope it causes them discomfort.
The Special Administrative Region's Secretary for Justice applied to the High Court for the injunction to protect "Judicial Officers and their Families". As outlined in a statement, the government thinks a ban is needed because "Since June 2019, there have been numerous public order events in which, regrettably, a sizeable number of members of the public have been resorting to the use of violence purportedly as a way to express their dissatisfaction towards the Government, the Police, Judicial Officers and/or other members of the public holding views contrary to their own."
"The social unrests have also given rise to a pervasive culture among netizens to 'doxx' those they disagree with, or those whose political stance or beliefs are in conflict with theirs. Doxxing activities against the Judicial Officers have been identified on social media platforms since November 2019, and such activities have worsened in recent months. These doxxing activities caused nuisance to the affected Judicial Officers and their family members."
Those participating in the "public order events" see them as legitimate protests against changes to laws that reduce freedoms promised under the "One country, two systems" principle that decreed Hong Kong's way of life would remain unchanged for fifty years after the 1997 re-unification of the territory and mainland China.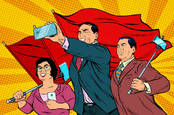 China reveals audit of 320,000 local apps, with 34 booted from app stores and hundreds of devs warned they could suffer same fate
READ MORE
The government has sought and won a ban on doxxing of judges, magistrates, presiding court officers, coroners and even court staff, plus their spouses, siblings, parents, and children. The ban prohibits publishing personal details such as addresses, phone numbers and national identity documents, but even extends to Facebook or Instagram IDs.
Left unsaid in the announcements is that judicial officers are not the only victims of doxxing in Hong Kong: in 2019 it was common to doxx Police officers felt to have overstepped the mark during protests, while protestors have also had personal information revealed. A common accusation suggests that some doxxing has been conducted from within mainland China.
Online communities like Reddit and Telegram have been criticised for allowing members to release personal information.
The ban is only temporary: the territory government will be back in its High Court seeking extensions.
Whether that will make any difference is debatable: the Court already implemented interim injunctions banning Doxxing of Police in November 2019 but the practice has continued despite courts finding some perpetrators in contempt and strengthening of local privacy laws in ways targeted to make doxing prosecutions easier to achieve. ®
[from https://ift.tt/2m5N8uC]