China's State Administration for Market Regulation has opened a discussion on a revised anti-monopoly law for the Internet age.
A Monday announcement reveals the agency intends a wide-ranging consultation on e-commerce, touching on matters ranging from consumer protections, truth in advertising and whether the structure of the market permits competition.
The statement also calls on local authorities to improve their capabilities as monitors of e-commerce, to catch out dodgy operators.
State media like the 21st Century Business Herald quickly supported the proposed new laws, saying that some internet companies have diverged from their entrepreneurial roots and that a reckoning is therefore warranted.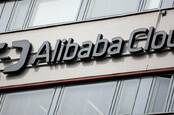 Alibaba Cloud on the cusp of turning a profit after growing 60 percent in a year
READ MORE
China has a clutch of extraordinarily large web players and their shares took a sharp dip on news of the Administration's interest in new laws. Alibaba, Tencent and giant e-tailer JD.com all fell, the latter by nearly nine percent.
While floating revised antitrust laws threatens to reduce the market muscle of China's e-commerce giants, it is worth noting that they were created by design: Beijing wants to accelerate the digitisation of its economy and has encouraged the development of certain enterprises and industries it feels will help to meet that goal. Social media operations like Weibo and QQ therefore operate with government approval, and surveillance, and authorities have not been afraid to pick winners in other markets.
News of the proposed new laws come a week after Beijing effectively cancelled the $34bn listing of Ant Group, Alibaba's financial services arm. While no official statement on the reason for that action has been made, a common interpretation is that Ant would have reshaped credit markets in ways that reduce government control. Perhaps similar logic is behind this new regulatory push. ®
[from https://ift.tt/2m5N8uC]