Philippines President Rodrigo Duterte has threatened Facebook with possible expulsion after The Social Network™ deleted posts and groups that support some of his policies and criticised a prominent media foe. Now the nation's Congress will probe whether the company restricts free speech.
Facebook announced the takedowns last week, claiming that it had identified "Coordinated Inauthentic Behavior" that contravenes its policies. The company said it found fake accounts that focussed on discussions of "naval activity in the South China Sea, including US Navy ships."
The fake users employed VPNs and other means to mask their identity and posted "content supportive of President Rodrigo Duterte and Sarah Duterte's potential run in the 2022 Presidential election; criticism of Rappler, an independent news organization in the Philippines; issues relevant to the overseas Filipino workers; and praise and some criticism of China."
Facebook also deep-sixed another group of accounts and Pages that the company says posted about "military activities against terrorism, pending anti-terrorism bill, criticism of communism, youth activists and opposition, the Communist Party of the Philippines and its military wing the New People's Army, and the National Democratic Front of the Philippines."
Among the deleted Pages was one named "Hands Off Our Children", which offered advice on avoiding radicalisation by violent extremists.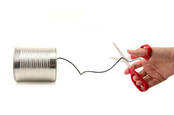 Philippines president threatens local telcos with expropriation
READ MORE
The Social Network™ said it was tipped off to the second set of bad actors by Rappler, the media organisation criticised by the first group of fakers.
Rappler has been a thorn in Duterte's side for years and has a long list of legal troubles to prove it.
Duterte, meanwhile, has made action against domestic terrorism one of his signature policies.
Which is why the president offered some harsh words for Facebook in his weekly address to the nation.
"I allow you to operate here, you cannot bar or prevent me from espousing the objectives of the government," Duterte said. "If you are promoting the cause of the rebellion, which is already, or which was already here before you came and so many thousands of my soldiers and civilians dying, then, if you cannot reconcile the idea of what your purpose is, or was, then we have to talk." He also labelled Facebook's takedown decision partisan.
"You know Facebook, insurgency is about overturning government," Duterte added, before asking: "What would be the point of allowing you to continue if you cannot help us?"
Which sounded a lot like a threat to restrict Facebook's presence in the Philippines.
Duterte has since said that he won't ban Facebook because he doesn't want to inconvenience citizens, plenty of whom currently face movement restrictions due to the COVID-19 pandemic. But he does want dialog with the company over its decision to take down some Pages and accounts.
I allow you to operate here, you cannot bar or prevent me from espousing the objectives of the government
But the Philippines' Congress has now said it will probe whether Facebook's actions were constitutional.
No timeframe has been offered for that inquiry.
The president has also lashed the nation's telcos, asking them if they could do a better job. "Is there life after this kind of service that you are delivering to the public?" Duterte asked, before calling on local councils to stop wrapping carriers in red tape as they seek to extend and improve their networks. Which matters because schools in the Philippines are exclusively teaching remotely, an experience that is often not satisfactory for students. ®
[from https://ift.tt/2m5N8uC]