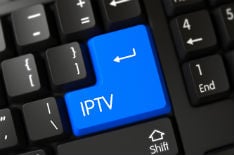 Large scale criminal prosecutions of alleged copyright infringers are relatively rare in Canada but according to information just revealed by the Novia Scotia RCMP, a big case is on the horizon.
Operation Hotwire Targets Illegal IPTV
According to the Royal Canadian Mounted Police, in June 2019 the Federal Serious and Organized Crime Unit (FSOC) began an investigation after receiving a complaint from a local telecoms company that its content was being streamed for profit by an individual using IPTV.
The telecoms company, which isn't being named, reportedly carried out an investigation of its own and then referred the matter to the police. That generated enough interest for the police to begin their own inquiry and in August 2019, police supported by investigators from Innovation, Science and Economic Development Canada searched a home on Shore Drive in Bedford, Nova Scotia, seizing electronic equipment and financial documents.
A 35-year old man from Bedford was arrested at the home "without incident" and was later released from custody. Fast-forward exactly a year and on August 13, 2020, Nova Scotia RCMP FSOC filed court documents related to charges against two individuals in Nova Scotia. They are now being named as Riad Thomeh, 36, and Kayla Thomeh, 33, both of Bedford.
Laundry List of Copyright Infringement Related Charges
As per RCMP, Riad Thomeh is charged with the following:
Possession of a Device to Obtain Use of Telecommunication Facility or Service
Laundering the Proceeds of Crime
Possession of Property Obtained by Crime x18
Distribute Copyrighted Material – Copyright Act
Re-transmit Encrypted Programming Signal – Radiocommunication Act
Decode Encrypted Programming Signal – Radiocommunication Act
Kayla Thomeh is charged as follows:
Laundering the Proceeds of Crime
Possession of Property Obtained by Crime
"Three companies operated by Riad and Kayla Thomeh are also facing 44 charges, including Possession of a Device to Obtain Use of Telecommunication Facility or Service, Laundering the Proceeds of Crime and Possession of Property Obtained by Crime, as well as charges under the Copyright Act and the Radiocommunication Act," a police statement adds.
Who Are the Alleged Offenders and What Were They Involved In?
Riad and Kayla Thomeh are a husband and wife team. The information released by police thus far doesn't include the name of the IPTV service allegedly being offered by the pair but after receiving additional information from a familiar source, it wasn't hard for us to put together the pieces.
Company information published by Dun and Bradstreet reveals that Riad Thomeh is/was the president of Nova Scotia-based company 'Nova Scotia Limited'. Employing a total of three people and located in Shore Drive, Bedford, the company is listed as part of the IT sector and at last count generated US$517,503 in sales.
Importantly, the company was given the registration number 3303398 after its founding in 2017, which leads directly to IPTV provider Epic Stream. Indeed, the information published by DNB clearly lists the trading name of Epic Stream located at the address in Bedford occupied by Nova Scotia Limited.
Epic Stream used the domain epicstream.net, a site that remains active today. It clearly and repeatedly lists the Canadian company registration number 3303398 in both its privacy policy and terms and conditions (pdf).
Just two weeks after Riad Thomeh was arrested in Bedford, an announcement on the epicstream.net site advised all users having problems with the service to "updated there user information to be able to connected and view….Please take time and Updated your information ASAP[sic]."
The last service update on the site was during October 2019 and according to reports on Reddit around a year ago, the service went down around the same time.
Further Action This Week
Earlier this month, a Restraint Order and Special Search Warrant was issued in respect of the Thomeh's assets. In response, this week a total of 14 properties were restrained, including two houses and 12 plots of land. Two vehicles were also seized.
If found guilty the RCMP is warning that under the Copyright Act, the pair could each face a five-year prison sentence, a CAD$1m penalty, or even both.
From: TF, for the latest news on copyright battles, piracy and more.
[from https://ift.tt/148uEe4]