Baroness Dido Harding, head of the UK's COVID-19 Test and Trace organisation and former CEO of TalkTalk, is set to lead the National Institute for Health Protection, the agency being created by the government to replace Public Health England.
The appointment appears to be a ringing endorsement of Harding's track record leading the contact-tracing programme, which launched a glitchy website without the promised phone app.
Harding, who was dubbed "Queen of Carnage" on these pages for her role in TalkTalk's 2015 mega-breach, went on to excel as the decision was taken to abandon the centralised COVID-19 contact-tracing smartphone app in favour of the distributed system proposed by Apple and Google in April.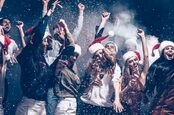 You think the UK coronavirus outbreak was bad? Just wait till winter: Study shows test-and-trace system is failing
READ MORE
Respected medical journal The Lancet earlier this month outlined how major improvements to the contact-tracing programme would be required for the UK to avoid a second wave of the COVID-19 pandemic.
Public Health England has been widely criticised its decision to halt community testing and contact tracing, but PHE is an executive agency of the Department for Health and Social Care and therefore under direct ministerial control.
Clearly the government felt that children's imminent return to schools and a rising number of coronavirus cases was the opportune moment to scrap the agency responsible for a key plank of its response and replace it with a new one headed by someone with little experience in public health or health management aside from the Test and Trace programme itself.
Still, Harding is widely experienced in business, having led TalkTalk during until 2017.
As for winding up Public Health England, there will be the small matter of deciding what to do about the Oracle upgrade in full swing.
In December 2019, the organisation awarded a £7m contract to Big Red, without outside competition, to avoid the 2021 support cut-off for its hosted Oracle E-business Suite solution, which runs its core corporate IT systems.
Other potential bidders for the contract were excluded because "Oracle Cloud... is the only solution that meets PHE's business requirements," according to contract award notice. ®
[from https://ift.tt/2m5N8uC]