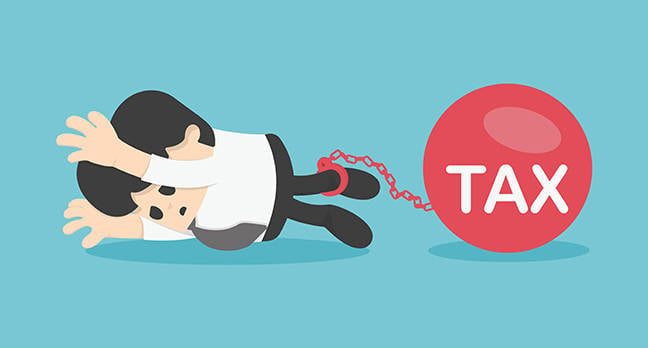 Since chief secretary to the Treasury Steve Barclay confirmed a delay to the introduction of IR35, Brit contractors are opting out of the rules in droves – and many employers no longer care.
A survey of 1,000 limited company contractors by contractor insurer Qdos shows 56 per cent who had been considered as inside the rules by their private sector clients have decided to revert back to working outside the scope of the legislation, taking advantage of the 12-month suspension to 6 April 2021.
The IR35 rules are designed to make contractors who work with directly employed staff pay similar income tax and national insurance contributions – but without the same holiday and sick pay benefits. This has led to considerable frustration in the community.
The reforms made medium and large-sized businesses responsible for determining the employment status of contractors, rather than the contractors themselves, and many put in place blanket-ban policies for techies employed via their own personal service companies (PSCs).
The Qdos study found 56 per cent of contractors had already been IR35 assessed by their private sector clients and just over half (52 per cent) had been determined to be inside scope. Forty per cent said they had been "blanket-placed" inside IR35, but 32 per cent of this group have had this decision reversed by their client.
Qdos CEO Seb Maley said: "Thousands of contractors have had no choice but to work inside IR35 and therefore don't trust the accuracy of their client's decision, which determines if they pay tax as a self-employed individual or as an employee.
"Those who feel they've been unfairly assessed or contractors who have had no choice but to work through an umbrella company or as an employee to keep their client, want to revert back outside IR35 – and I don't blame them."
Maley cautioned that contractors choosing to work outside IR35 should be sure to interpret the rules correctly.
In the run-up to the planned changes to the IR35 rules, companies chose to introduce an effective ban on using PSC contractors rather than risk being financially liable for a tax bill should their the HMRC decide these individuals are within the scope of the rules.
However, many organisations that were late to react to the tax reform, initially due on 6 April, are understood to have reverted back to their previous policy.
Fujitsu, for example, told contractors it is again up to them to determine if they are in or out of scope. A spokesman for the company sent us a statement: "In light of the government decision to delay the implementation of changes to IR35 in the private sector, contractors will be required to continue to make their own determination on their status."
Sources similarly told us Deutsche Bank had asked contractors to revert to back to old PSC contracts – Deutsche Bank refused to comment.
Other contractors claimed Capgemini, National Grid, Asda, Bupa, Tesco and Jaguar Land Rover had also done an about-turn. Most of the banks including RBS, Barclays, Lloyds Banking Group and HSBC had not.
Last week, the House of Lords published a damning report on the planned reforms to IR35, and called on the UK government to rethink the measures.
When Treasury sec Barclay recently announced the 12-month delay to Parliament, he assured businesses it was a "deferral, not a cancellation". It is not clear if the House of Lords' intervention will make a jot of difference.
The delay gives businesses effectively banning IR35 plenty of scope to ensure they can accommodate the new rules, Maley said.
"When reform is finally rolled out, as long as the contractor is engaged under the correct IR35 status, whether they work inside or outside the legislation shouldn't matter. With one more year until the changes arrive, businesses that banned outside IR35 working now have a chance to rethink their strategy. That said, this time must be used wisely, and preparations need to start now."
Given the challenges businesses currently face coping with the fallout from COVID-19, a rethink of their IR35 policy is unlikely to top their list of priorities, but for some contractors it will be all-consuming. ®
Sponsored: Practical tips for Office 365 tenant-to-tenant migration
[from https://ift.tt/2m5N8uC]