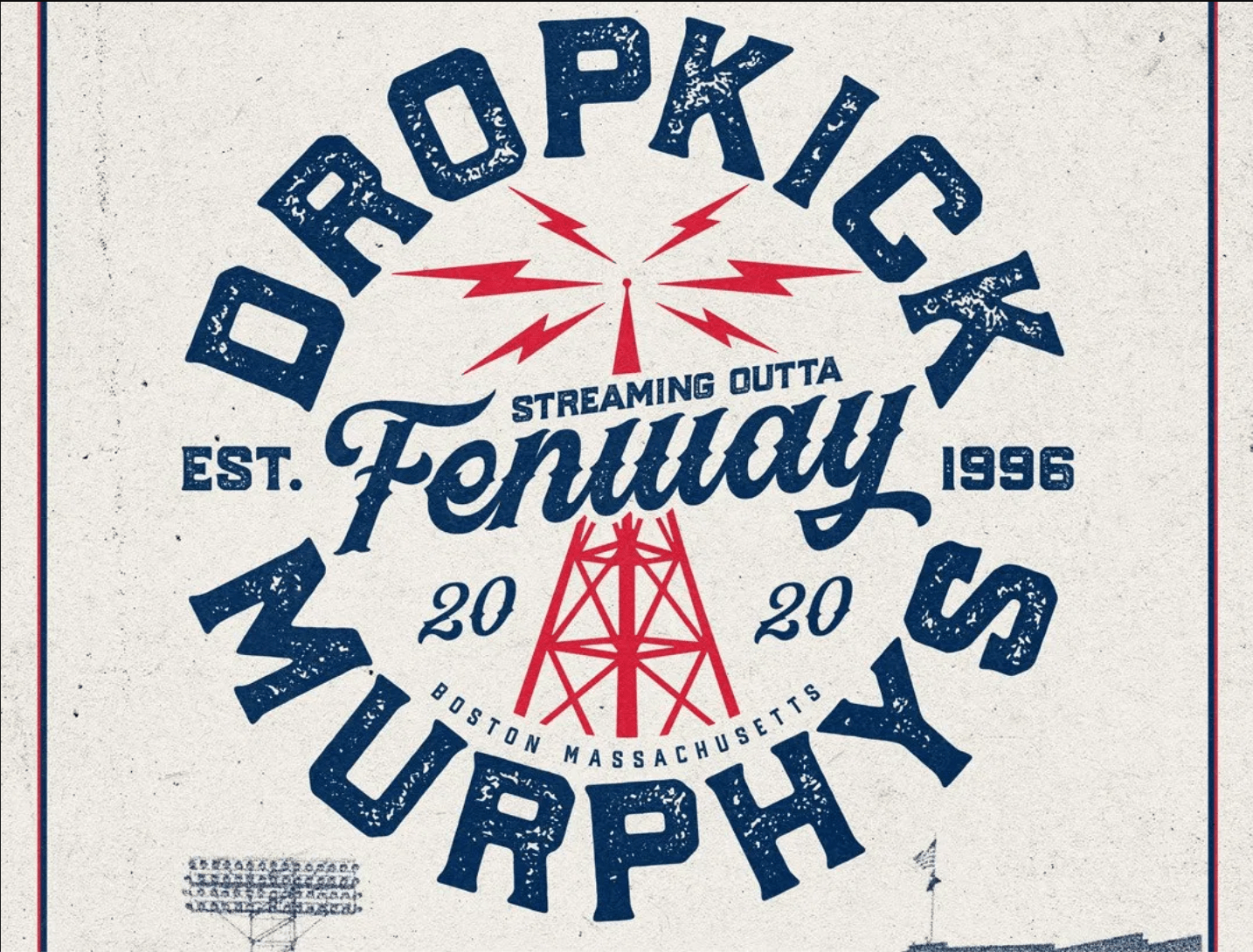 Dropkick Murphys To Play Fan-less Fenway Park Concert With Bruce Springsteen
The time of fan-less concerts has arrived, and the charge is being led by iconic Bostonian Celtic punk-rock legends The Dropkick Murphy's, who will be collaborating with fellow American treasure Bruce Springsteen to deliver a live stream concert from Fenway Park.
Guest post by James Shotwell of Haulix
The era of concerts without fans is upon us, and the Dropkick Murphys are leading the revolution with an event at one of America's most iconic venues.
The Dropkick Murphys are a forward-thinking group that has built their career on songs for the working class that finds thematic roots in topics like immigration, acceptance, and family. They write music for people caught in the struggle of life, which right now, is everyone.
Back in March, Dropkick Murphys delivered an excellent live stream concert to celebrate St. Patrick's Day after COVID-19 canceled their scheduled performances in Boston. It was one of the first multi-cam events of its kind in the coronavirus era, and it set the bar for digital production. Now, the band is going to do it again, albeit in a much bigger way.
Dropkick Murphys return Friday, May 29, for their Streaming Outta Fenway free live stream performance. The band will be joined (remotely) by longtime friend Bruce Springsteen for a unique "double play" of one DKM song and one Springsteen song. The full-electric performance–with no live audience–will be simulcast worldwide from Fenway Park in Boston on Friday, May 29 at 6:00 PM Eastern Time / 3:00 PM Pacific Time on the band's Facebook, YouTube, Twitter, and Twitch pages. The event will raise money for multiple charities and is presented by Boston-area tech company Pega, a leading provider of digital transformation software.
The Streaming Outta Fenway performance from Dropkick Murphys is one in a long history of shows the band has played at the park, but it will be the first–and possibly the only–time that a band plays on the baseball diamond at Fenway Park. The infield dirt is considered "sacred ground" to baseball fans, but with the baseball season on hold because of COVID-19, an exception has been made for the beloved Boston band.
The first-ever live-streamed music performance from the venerated ballpark adds a new chapter to Fenway's music history, with two of its foremost history-makers. Dropkick Murphys have rallied the fans for the Red Sox' four World Series championships this century, as well as headlining Fenway in 2011. Bruce Springsteen performed the first-ever ballpark-wide concert at Fenway back in 2003. The event also marks the first music performance without an in-person audience at a major U.S. arena, stadium or ballpark.
During the live stream, a text-to-donate campaign will support three non-profits: Boston Resiliency Fund, Feeding America®, and Habitat for Humanity, Greater Boston.
The Dropkick Murphys live stream will be directed by the band's longtime friend Josh Adams from MindPool Live, who has also directed two DKM concert films. Leading online video hosting platform Brightcove will distribute the live stream across the web.
Share on:
[from https://ift.tt/2q5EXmO]