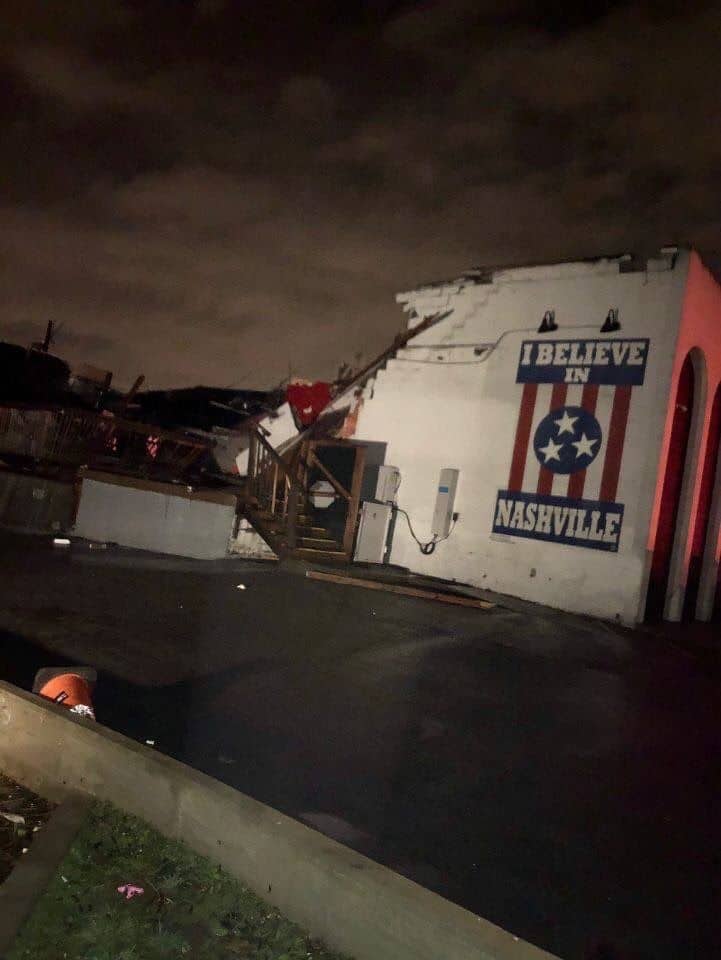 Tornadoes Hit Nashville, 2 Dead, Basement East Destroyed
Tornados and high winds hit Nashville between 1 AM and 3 AM Tuesday morning leaving widespread damage and at least two dead.
East Nashville and two of its neighborhoods favored by the music community, 5 Points and Germantown, were hardest hit according to early reports. The damage was widespread and about 28,000 were still without power as of Tuesday morning.
High winds were reported throughout the night and the area remained under a tornado watch as of 5 AM CT.
The famous Basement East nightclub was all but destroyed, with its iconic "I Believe In Nashville" sign the only partial wall left standing.
top photo via East Nashville Facebook Group
Share on:
[from https://ift.tt/2q5EXmO]