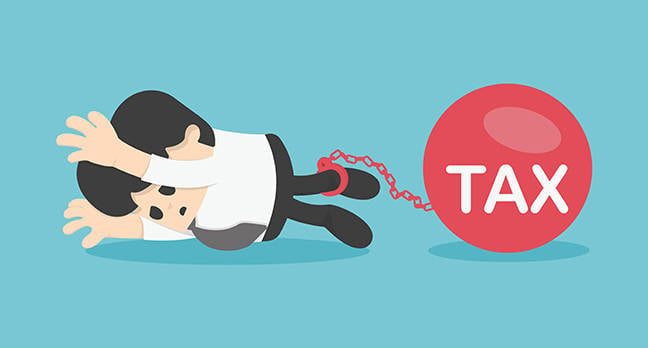 The Right Honourable Sir John Redwood is supporting contractors in their battle to overturn IR35 tax rules before they hit the private sector, demanding the new Tory government meets its pledge to review the legislation.
Redwood, an MP for Wokingham who has been periodically referred to as a Vulcan due to his similar appearance to Star Trek's Spock, has written to Chancellor of the Exchequer Sajid Javid to press for change.
The letter, published on Redwood's blog, said that many of his constituents expressed concern about the tax changes both before and during the election campaign.
He said one of his constituents told him that several major companies had already ended IR35 arrangements due to the complexity of the new rules and extra administrative burden it places on employers.
As the Reg reported in recent times – GlaxoSmithKline, along with a bunch of banks including Barclays, RBS, Lloyds and HSBC, are among the businesses taking this cautious route and warning self-employed contractors that from 6 April when IR35 is introduced to the private sector, it will not employ off-payroll workers. According to recruitment aency Harvey Nash, one in five UK businesses is considering following suit.
Redwood wrote:
The freedom, flexibility and autonomy of contract work is an attractive proposition for independent contractors but there is also a downside in terms of no holiday and sick pay as well as company benefits. For this reason, it is important that they are taxed fairly.

There is also the real danger of losing business to overseas outsources at the expense of self-employed people in the UK. I have been told of cases this now happening.

While I welcome the Government's commitment to hold a review this would need to commence immediately before the new off-payroll working rules come into effect and potentially become a dampener on enterprise and undermine the self-employed. The self-employed are crucial to our prosperity and we should to do all we can to support them.

I would be grateful to know the date of the review and if the proposed changes to IR35 will be suspended pending the outcome.
Liability for defining a contractor's employment stuatus will transfer from the employee to the employer from April, meaning businesses will be financially liable if UK tax collector HMRC decides off-payroll rules are applicable to specific a freelancer.
The legislation, which was introduced to the public sector some years ago with initially devastating impact, state that a contractor who does the same job as a full-time employee must pay similar tax and National Insurance despite not getting access to benefits includin holiday or sick pay.
Political parties jumped on the IR35 bandwagon as a potential vote winner prior to last weeks General Election. The Conservatives vowed to review IR35 rules, as did the Liberal Democrats, Labour and the Scottish Nationalist Party.
Dave Chaplin, CEO of contracting authority ContractorCalculator and director of StopThe Off-Payroll Tax campaign, said:
"In the run up to this election we heard a number of political parties pledge to review IR35 and as Boris Johnson re-enters No. 10 I am pleased to see John Redwood reminding the Government of that promise. Having a complex employment status test at the heart of the tax system hasn't worked for 20 years under the intermediaries legislation and hasn't worked under the new rules in the public sector either."
He said Off-Payroll rules have the "potential to poison the entire engagement process between contractor, client and agency", and possibly "force thousands of contractors into false employment, expose self-employed contractors to excessive taxation as well as depriving UK plc. of essential access to talent and key skills and drive up project costs."
According to the Office for National Statistics, the number of contractors in the UK fell for the first time in five years in 2018 amid fears over the impact of the tax reforms.
Redwood's blog is here.
Sponsored: Your Guide to Becoming Truly Data-Driven with Unrivalled Data Analytics Performance
[from https://ift.tt/2m5N8uC]