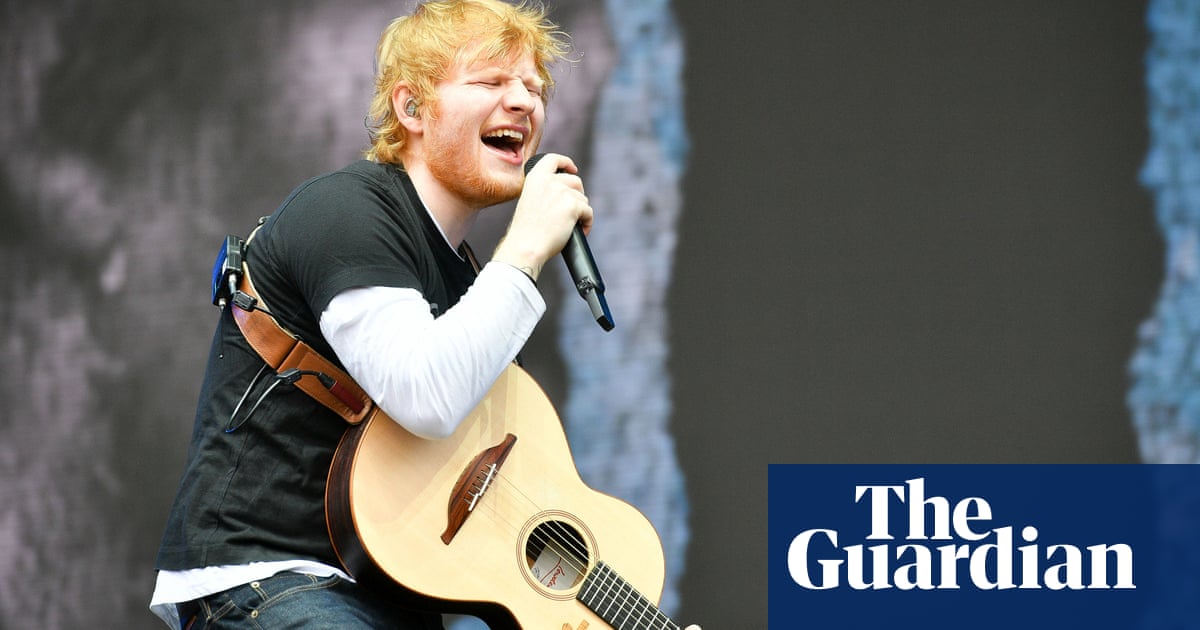 The popularity of British music abroad has hit a record high as artists including Ed Sheeran, Rag'n'Bone Man and Dua Lipa brought in more than £400m from fans around the world last year.
But the industry body BPI warned that these record revenues could be under threat following Brexit, if agreements aren't made over intellectual property rights and freedom of movement for touring artists.
"It is absolutely a concern that bureaucracy could make it more difficult for British artists to promote their albums overseas in the EU if we don't have an acceptable deal," said BPI chief executive, Geoff Taylor. "We have to make sure our artists can freely travel and tour in the EU – and if there are exceptional producers and executives that we want to bring to the UK, that we're able to do so freely."
Sales of British music outside the UK jumped 12% to a record £408.4m last year – the highest level since at least the turn of the century, when records began – with British artists accounting for one in every eight albums sold globally.
A British artist has been behind the world's bestselling album in nine of the last 13 years. Last year it was Sheeran with his album Divide, which sold 6.1m copies worldwide, excluding streaming.
The record revenues for sales of British music have been spurred by the growth in popularity of streaming music on services such as Spotify and Apple Music. Last year, streaming music revenues surpassed income from the sale of traditional formats such as CDs for the first time, at $6.6bn (£4.7bn).
The BPI said the value of British music exports – sales of CDs, vinyl, streaming and downloads of singles and albums – has brought in more than £5bn since records began in 2000.
As well as issues around freedom of movement, Taylor cited other potential problems amid the Brexit transition. "Our CDs and vinyl are generally manufactured in continental Europe, and so we're concerned about potential delays, the costs those delays can bring, and the impact on selling physical products in the UK," he said, adding that the UK government must also ensure "we don't accept any weakening of our intellectual property protection in trade negotiations".
The US remains the single biggest market for British music, accounting for 35% of the £408.4m. However, as a region Europe accounts for 42% of sales, £165m, with revenues from the continent surging 29% in the last two years. China, a tiny but rapidly growing market, reported a five-fold increase in sales of British music.
Taylor said innovations by record label A&R teams, chiefly data analysis, were promoting this global growth. Finding new stars like Sheeran, he said, "requires gut instinct and specialist music knowledge, but also the ability to crunch enormous volumes of data from streaming services and social media and analyse trends within that data, to help identify who has the greatest potential, and with what audiences.
"One of the reasons the British music industry is so successful is that it absorbs cultural influences from around the world, and the last thing musicians want to do is cut themselves off from those influences, and audiences. Overall the music industry is very favourable to staying as close to European markets, and all markets, as we possibly can."
[from https://ift.tt/2lmv3YG]