Rights group launches legal challenge over London cops' use of facial recognition tech
Court asked to grant permission for judicial review of 'inaccurate' snooping tech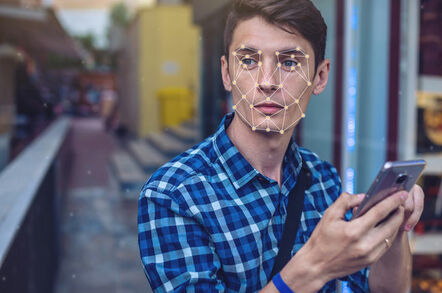 Cameras? Really? Scanning me with a system that has false positive rate of 98%? Really?
A campaign group has issued a legal challenge against the London Metropolitan Police's use of facial recognition technology.
Big Brother Watch, which has been crowdfunding the costs of the case, yesterday requested permission from the High Court to proceed with the judicial review.
The group's co-claimant in the case, launched against UK home secretary Sajid Javid and Met commissioner Cressida Dick, is Green peer Jenny Jones.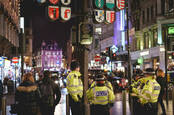 Zero arrests, 2 correct matches, no criminals: London cops' facial recog tech slammed
READ MORE
"The police's refusal to stop using automated facial recognition cameras leaves me with no choice but to bring this human rights challenge," said Jones. "This new form of surveillance lacks a legal basis, tramples over civil liberties, and it hasn't been properly debated in parliament."
She argued that such surveillance would impact her political work, "whether I'm trying to meet whistleblowers in the city or attending protests and meeting campaigners where it is being used".
A recent report found the Met's use of the tech had a 98 per cent false positive rate, and had led to zero arrests. There were also concerns that it would dissuade people from peaceful protests.
It argues that the use of automated facial recognition technology by the force goes against Articles 8, 10 and 11 of the European Convention on Human Rights, which are rights to respect for private life; right to free assembly and to freedom of expression.
Rosa Curling of law firm Leigh Day, representing the claimants, said that Javid had failed to show that the use of AFR is either proportionate or necessary, and noted that concerns have been raised by both the information and biometrics commissioners.
Earlier this month, Dick told the Greater London Assembly that she doesn't expect the use of the tech to result in "lots of arrests", but that her force's trials would go ahead anyway.
Those trials are due to complete by the end of the year, and five more deployments, in addition to the four that have already been carried out, are still to come.
The legal challenge is separate to one brought against the South Wales Police by a Cardiff man, Ed Bridges, and Liberty.
[from https://ift.tt/2m5N8uC]