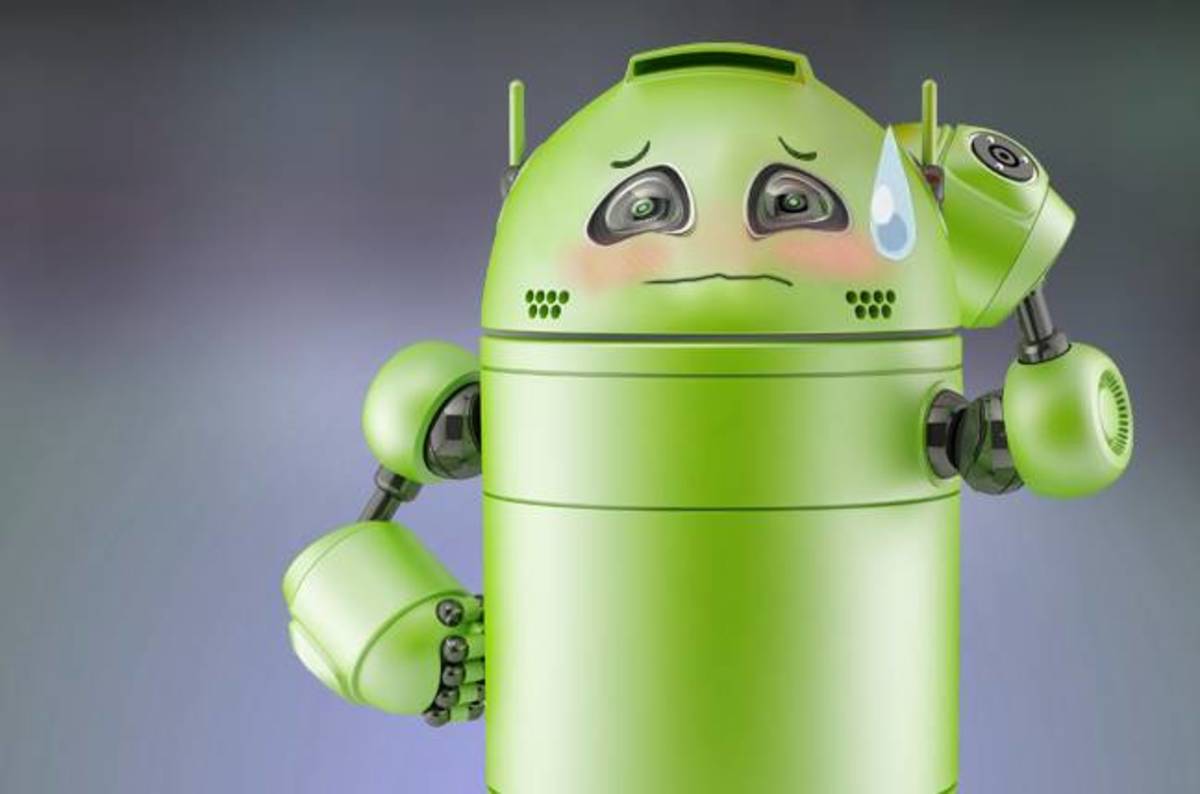 Analysis Europe's Competition Commissioner, Margrethe Vestager, faced two very different questions from the media after announcing a record fine for Google last week.
One asked the experienced former Danish deputy PM if this wasn't just sour grapes in retaliation for Donald Trump's trade war. Another demanded to know why she wasn't requiring Google to be broken up.
Many free market advocates – but significantly, not all – have castigated a protectionist Europe for helping out its own technology sector. Who are these people, who take four-hour lunch breaks, and who cheated the world over diesel emissions, to lecture us about how to sell our software?
Some of these wander into absurdist territory. "A stable and unforked Android is the ONLY hope for cheap smartphones," claimed Paul MacDonnell, of the Global Digital Foundation, which Google helps fund.
That might be news to over 600 million Chinese. In China – where Google doesn't operate the horizontal platform+services monopoly – forks proliferate, and the result? There's more variety of cheaper smartphones than anywhere in the world. In China, of course, the value of the services market has accrued to TenCent and Alibaba instead, and the People's Republic is delighted with this. Google, less so.
But for Google, the competition commission doesn't go anywhere far enough. They now look to a reinvigorated US antitrust authority to find a market-friendly remedy to Google's dominance of mobile.
As we noted last week, the European Commission's bark is worse than its bite. For huge corporations a hefty fine looks impressive in next day's papers, but it's just a scratch. The judicial process of appeal can take years, and the defendant can stretch this out further, by offering remedies that are hard to monitor. Microsoft's punishment for failing to comply, four years after the original European Commission ruling, was... another, smaller fine. This too was appealed against. It was 2012, eight years after the original ruling – the equivalent of last week's ruling – when the legal proceedings finally concluded.
And the result? The European General Court lowered the €899m fine by €39m to €860m. By that time the Consent Decree on Microsoft in the United States had expired.
Hi @googleeurope @sundarpichai, thanks for your blog telling us it's easy to remove preloaded apps from Android. I'm trying to remove Gmail, Google, Google Play Movies and TV, Google Play Music, Google Text-to-speech engine - but can't. Can you tell me how, please? pic.twitter.com/ClmE2ZeSji

— Dominic Young (@dominicyoung) July 18, 2018
As Edison's Richard Windsor argued this week, in a post scathing about both sides, Google's de facto monopoly on Android means that even if contracts are tweaked, very little is likely to change. It's hard to sell an Android without Google's services.
"The EU has failed to require Google to make the one remedy that could make a difference. This remedy is the unbundling of Google Play from the rest of the Google Ecosystem," he wrote.
In many instances, replacement products and services for Google's apps and middleware APIs are immature or non-existent. These vary wildly in quality. They range from superior offerings to Gmail in email, to very good and comparable offerings in Maps, to slightly shabbier versions of the Google product (Amazon App Store), to non-existent (accurate location services). The latter is particularly crippling – so many apps and other services depend on an accurate location fix.
Notoriously, in the Skyhook case, where Google demanded that Motorola halt its production lines until it made Google's location services the first choice. Skyhook had pioneered war-driving, creating maps of Wi-Fi hotspots so users could get a location fix quicker. As a result, market development was stunted, and Google acquired another monopoly.
The European Commission knows this and argues that you have to start somewhere. Dismantling the horizontal monopoly is how you stimulate the market. Would Amazon's App Store stay shabby if it could provide incentives to app developers to submit apps? Submitting to more than one app store has a very low marginal cost to the developer, so this would make a good proof point for any remedy.
Similarly if distributors flex their muscles – and this means European operators – then market alternatives could emerge. Mobile operators are hardly the most entrpreneurial outfits, and they're always wary of competition litigation themselves. This lack of dynamism left faster-moving companies like Google and Amazon reaping the rewards. But an opportunity to pool their best brains and invest in market-building platforms of their own may not present itself again.
If Europe is nervous about imposing structural remedies, then American regulators aren't, and they're fairly pent up right now. After eight cosy years in which the Obama administration cuddled up to Silicon Valley, imposing meek remedies for abusing search and ad rivals, for example, the new administration is laying the groundwork, selling the idea of antitrust as a pro-market act of policing to conservatives.
Makan Delrahim, antitrust chief at the US Department of Justice, has been making vigorous speeches defending intervention as essential to the functioning of a free market system. Antitrust "is law enforcement, it's not regulation," he told an audience last November, quoting economist Friedrich Hayek and Supreme Court Justice Robert Bork.
In the same speech he claimed the behavioural remedies – favoured in Europe – were ineffective, at least in the context of mergers. The Federal Trade Commission is also holding hearings to gain a consensus around new forms of competition action.
"It is an ingenious body of law supporting sound economics that serves our most important values," he has said.
Justice Bork, who died in 2012, is a significant figure in post-WWII competition policy. He championed America's consumer welfare approach to antitrust and opposed government intervention – but he also famously saw Microsoft as a vertically integrated monopoly, that should be broken up.
The parallels between Microsoft's vertical monopoly in the 1990s, and Google's vertical monopoly now are uncanny. If breaking up Microsoft was good enough for Bork, as Delrahim implies, you might like to think about... you know what. With a history of breaking up huge corporations that Europe simply doesn't have, Alphabet's big fight might yet be about to start.
Delrahim's first test of the muscular approach – opposing the AT&T/Time Warner merger – failed spectacularly. He'll need to be better prepared to take on Alphabet. ®
[from https://ift.tt/2m5N8uC]