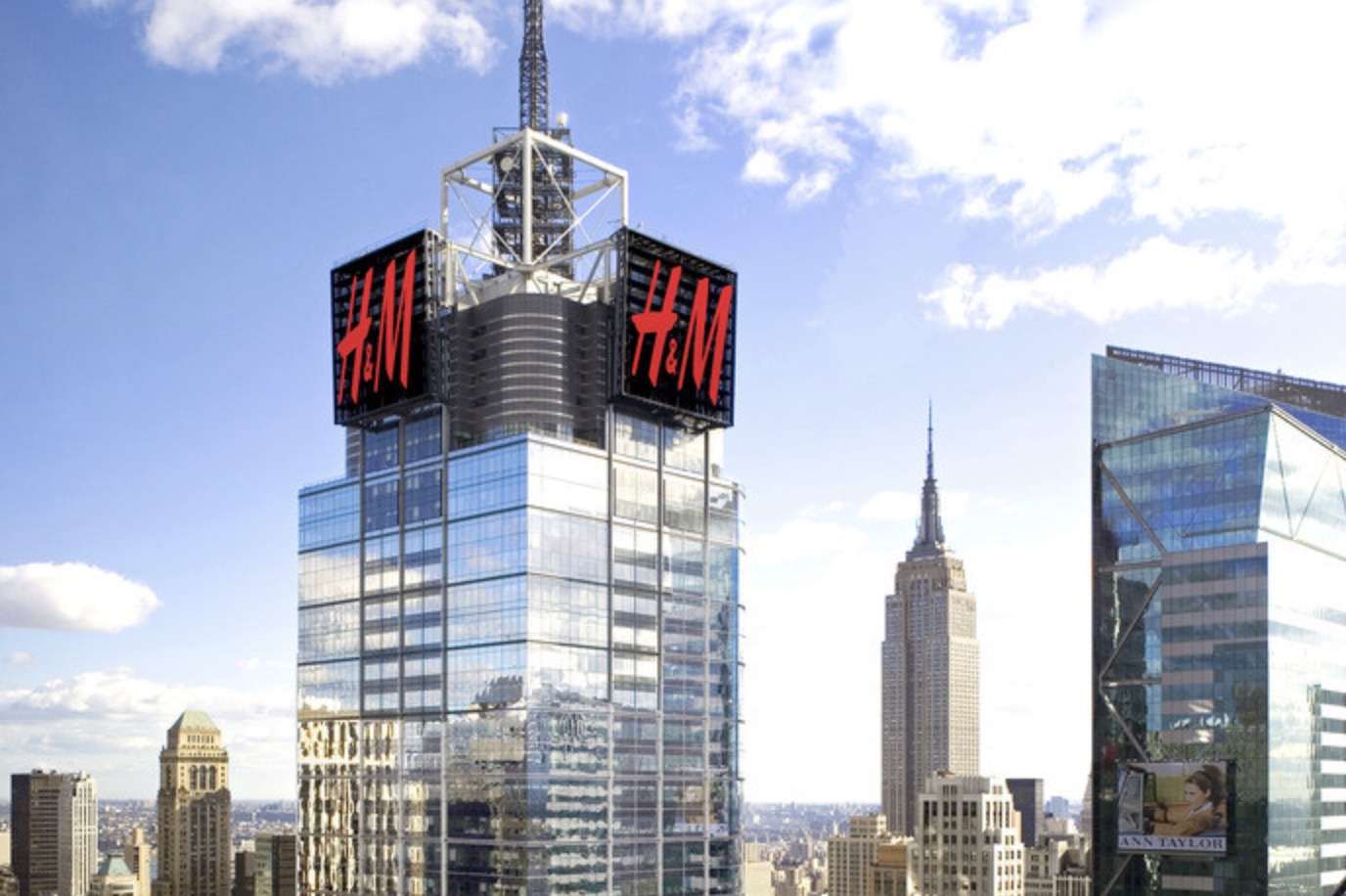 Earlier this week, we learned that TikTok parent Bytedance generated more than $17bn in gross revenues last year (according to Bloomberg), alongside a $3bn+ net profit. Now we know where some of that money's getting spent.
Last week, Bytedance reportedly agreed a 10-year lease for 232,000 square feet of New York office space in Manhattan's Times Square.
According to real estate news publication the Commercial Observer, Bytedance is taking seven floors within The Durst Org's One Five One (pictured), a 48-story skyscraper that is also home to the global HQ of Nasdaq Inc.
The property, located at 151 W. 42st St, was formerly known as 4 Times Square.
---
Bytedance has reportedly locked in five floors in the tower's top section, which were previously leased to Skadden Arps. It's also taken two more floors in the base, previously occupied by Conde Nast.
Although terms of Bytedance's agreement with The Durst Org were not available, the Commercial Observer suggests that Durst's asking rents for the Skadden floors ranged from $105 to $135 per square foot.
If those prices applied across TikTok's entire seven floors (and bear in mind the video company could well have negotiated a less steep rate), Bytedance would be paying somewhere in the region of $2m-$3m per month for the space.
---
The Commercial Observer reports that Bytedance initially explored the possibility of taking space in New York's World Trade Center – home to another tech company with an intimate relationship with the music business.
Spotify operates its US headquarters within more than 500,000 square foot of office space in New York's 4 World Trade Center skyscraper.
Spotify initially took 478,000 square feet at 4WTC covering 14 floors in 2017, with a reported monthly base rent of over $2.7m.
It then added another 86,000 of additional square feet in the same building in 2018.
---
TikTok's $17bn+ in gross sales last year put it neck-and-neck with YouTube in terms of total revenues, according to MBW's calculations.
Alphabet confirmed in February that YouTube generated $15.15bn in ad revenues during 2019.
Alphabet also confirmed that YT ended 2019 with a $3bn annual run rate in non-advertising revenues, including subscriptions (via YouTube Premium, YouTube Music etc.).
Bytedance recently confirmed that Disney executive Kevin Mayer will become TikTok's new CEO (and Bytedance's new COO) from June 1.
Mayer previously headed up the successful launch of the Disney+ streaming service, which added more than 50m subscribers in its first five months of operation following its initial launch in November last year.Music Business Worldwide
[from https://ift.tt/2kVf04A]