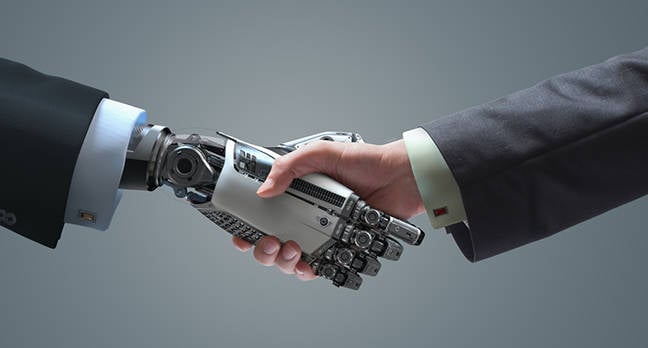 The South Korean government will fund 5G networks and AI to create jobs and boost the economy once the coronavirus pandemic is brought under control.
New stimulus projects, collectively labelled a "New Deal", will include a fund to support AI development, new sites for robot-testing, efforts to help businesses launch new data-driven and, services that make use of data, according to government's announcement of the plan. Also on the agenda: public money to support construction of a nationwide 5G network.
The plan "focuses on digitally based projects and impactful, large-scale innovation projects that have a major synergy effect with private investments," Deputy Prime Minister and Minister of Economy and Finance, Hong Nam-ki, told local papers.
He added that the deal will have positive ripple effects across the entire economy and will "be pursued in a concerted manner over the next two or three years."
Funding for the projects will come from a third emergency budget that is currently being drafted and from annual budgets through 2022, according to the statement. The country's recently re-elected president, Moon Jae-in, has previously said that it will spend 10 trillion won ($8.22bn) on the deal to create 500,000 jobs.
The stimulus package is named after former President Roosevelt's New Deal, which helped kickstart the US's recovery from the Great Depression in the 1930s.
It is not the first time the Korean state has stepped in to prop up the economy after a crisis. Many of South Korea's chaebols, family-run conglomerates such as Samsung, LG, and SK Group (which owns chipmaker SK Hynix), established themselves with government funds after the Korean War.
The deal comes as trade-dependent Korea reported its worth month of job losses since the financial crisis of 2008, with the young and part-timers among the hardest hit. The government has so far pledged 19.3 trillion won ($15.86bn) to ease the effects of the virus on the economy. ®
Sponsored: Webcast: Build the next generation of your business in the public cloud
[from https://ift.tt/2m5N8uC]