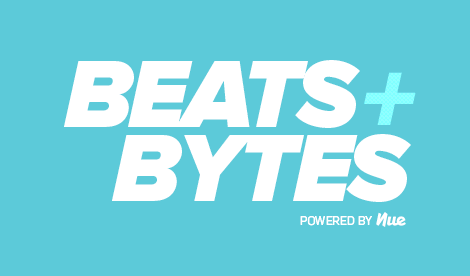 NUE Agency's Beats + Bytes Live Tackles Brand Marketing In A Pandemic
It may feel like life has ground to a halt, but even in a pandemic people are making purchases and choosing which brands matter to them.
By Clayton Durant, CEO of CAD Management and Jesse Kirshbaum, CEO of NUE Agency
NUE, a culture marketing agency specializing in bridging the gap between entertainment, technology and brands has taken their industry newsletter, Beats + Bytes, and partnered with LinkedIn to spin off a one of a kind live panel series taking place each Thursday at 5pm EST on LinkedIn.
In its latest installment, NUE brought together several top brand marketers including Jimmy Valdes, Senior Brand Manager of Danone, Graham Fortgang, CEO and Co-founder of MatchaBar Hustle, Katie Loeb is the Head of Strategy at Loeb.nyc, and Richie Cruz, Senior Director of Integrated Marketing at Foot Locker.
In this conversation, they tackled the question of how brands can be the enablers of art in a time where the future is at its most uncertain especially in regards to gathering for performance, be that a concert or a trip to the museum.
Here are some of the highlights from that discussion:
Step Outside Your Comfort Zone; Brands Need To Go Big Or Go Home
Jimmy Valdes, Senior Brand Manager of Danone described how he led the Oikos brand marketing, innovation, equity, and sports sponsorship team to partner with the NFL for their iconic virtual draft. When brands were hesitating to enter a new space, Jimmy and his team went all in on one of the only major sporting to take place events since the outbreak of COVID-19.
The payoff was big, the NFL draft drew a record of 15.6 million viewers on the first day and 8.2 million on the second. To tap this massive sea of eyeballs, Oikos built a unique ad campaign around the draft called, "Flex Your Cryceps." A play on the extremely emotional reaction athletes have upon hearing they have been selected.
The ad was pulled together in a matter of weeks after Danone's Oikos Triple Zero had to shelve its plans for a TV spot and league sanctioned, on-site fan experience in Las Vegas called off due to the pandemic. To supplement the IRL component of the campaign, the brand partnered with NUE agency and others to build a virtual red carpet hosted by Shaquille O'Neal. The combination of fearlessness and fluidity in a time of uncertainty is a lesson marketers everywhere can learn from.
Corporate Reputation Will Be The Greatest Currency A Brand Can Earn
Graham Fortgang is the CEO and Co-founder of MatchaBar Hustle. Today, with masses demanding the caffeine-heavy coffee alternative, Fortgang focused on the importance of brands acting as non-for-profits serving those in need during this time of crisis.
In particular, he noted that MatchaBar Hustle donated thousands of their products to frontline workers. This double bottom line philosophy was mirrored in a recent MWWPR survey where it reported that over 83% of consumers are closely evaluating a brands reputation based on the actions of their executive leaders.
Brand Building – Startups and Entrepreneurship Can Solve The Economy's Most Challenging Problems
Katie Loeb, Head of Strategy at Loeb.nyc, a venture "collective" that combines smart capital with deep operational resources for a network of startups, described how entrepreneurism can cure a sick economy. In particular, Loeb described how brands need to stimulate entrepreneurship both within and outside their organizations by supporting new ideas with their resources.
Culture Still Moves Trends, Even in a Recession
Richie Cruz, Senior Director of Integrated Marketing at Foot Locker has cut through the clutter as a leading voice of culture & commerce. The PepsiCo veteran has worked on some of the brand's most memorable campaigns, including "Green Label Sound," "Brisk Bodega" and "Uncle Drew 3" with Kyrie Irving. During this time of change and uncertainty, Cruz noted that despite the economic downturn, culture is still key to winning consumers long term. If a brand can ensure cultural relevance and meet the consumers at new transaction mediums, then the brand puts itself in the best position to win.

Share on:
[from https://ift.tt/2q5EXmO]