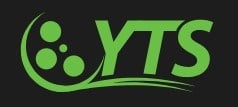 Google regularly checks websites for harmful and malicious content to help people avoid running into dangerous situations.
This Safe Browsing service is used by popular browsers such as Chrome and Firefox. When a site is flagged, they throw up a warning before people attempt to visit risky sites.
This is also what's happening to YTS.mx at the moment, which is one of the most popular torrent sites around. While the site's homepage can be visited just fine, navigating to a torrent detail page throws up the following warning in Chrome.
"Deceptive site ahead. Attackers on yts.mx may trick you into doing something dangerous like installing software or revealing your personal information (for example, passwords, phone numbers, or credit cards)."
Firefox shows a similar alert and also prevents people from going directly to the download pages. In both browsers, people can, however, accept the risk and visit the page they were looking for.
It's not clear what the exact problem is but the Chrome warning mentions that YTS was caught phishing. This is also reflected in Google's Safe Browsing report, which states the torrent site recently tried to trick visitors into sharing personal info or downloading software.
Whether any of this is intentional remains a question. It seems more likely that the warning was triggered by some type of malicious advertisement.
While we don't encounter these kinds of warnings on pirate sites often, this isn't the first time that we've seen them. Similar issues have affected other sites, including The Pirate Bay. These warnings generally disappear when the site operator takes appropriate action.
We have checked several other popular pirate sites for similar warnings but this particular issue seems to be limited to YTS. The other sites we looked into were all reported as clean.
However, Google has a caveat when it comes to The Pirate Bay. Instead of reporting the torrent site as safe or unsafe, Google asks users to check a more specific URL than the homepage.
"It's hard to provide a simple safety status for sites like thepiratebay.org, which have a lot of content. Sites that are generally safe sometimes contain some unsafe content. For more detailed safety info, check a specific directory or webpage," Google notes.
While we expect YTS to resolve the matter in due course, being flagged by Google is not without risk. A few years ago the Safe Browsing team announced that "repeat offenders" will remain flagged for 30 days at least, which will seriously harm traffic.
From: TF, for the latest news on copyright battles, piracy and more.
[from https://ift.tt/148uEe4]