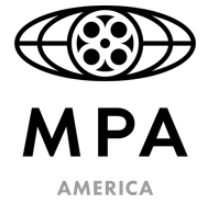 Domain takeovers and seizures have been part of the piracy landscape for at least 15 years.
Previously implemented mostly by government agencies, including the Department of Justice and U.S. Immigration and Customs Enforcement (ICE) as part of criminal investigations, seizure banners are used as messages to deter former and would-be pirates.
Given the finite resources of law enforcement agencies and their tendency to focus on high-profile targets, domain seizures/takeovers are now much more likely to be actioned privately. This usually involves an approach to a site owner by entertainment industry lawyers, who politely request that all infringing activity ceases and domains are handed over to avoid more punishing action.
The Alliance for Creativity and Entertainment (ACE) is now emerging as the leader in this type of enforcement tactic. Comprised of the world's leading video-focused entertainment companies, ACE has shut down dozens of platforms in this manner. However, instead of shouting its achievements from the rooftops, ACE prefers to conduct most of this activity behind the scenes.
Four More Domains Officially 'Seized' by ACE/MPA This Month
1. Rokuenmexico.com
Until recently, visitors to 'Roku in Mexico' were greeted with an offer to buy what appears to have been an unlicensed IPTV product called Future TV.
"Premium TV at the best price. Forget about SKY and Netflix," the site declared. "The largest catalog of films including some that are still in the cinema. Access the latest movies from your home."
Priced at 230 pesos (around $10) per month, the service claimed to be compatible with Android, iOS, Windows and Mac devices, playable on up to three at any one time. The service could be 'activated' via WhatsApp with payments accepted via PayPal and other means.
Curiously, however, the underlying Future TV portal seems to have been unaffected by the MPA's seizure of the Rokuenmexico.com domain. That remains available today, as the image below shows.
2. Android-Latino.com
The MPA's takeover of Android-Latino.com is more difficult to decipher. The minimal volume of cached pages available on the Wayback Machine suggest that the site published news and reviews of pirate IPTV services and apps. It may have also published links to URLs where people could watch IPTV channels for free.
In any event, the original page (which wasn't professionally presented) is long gone and now diverts to the ACE anti-piracy portal.
3. TVnota10.net
In common with the above seizure, the takeover of TVnota10.net isn't immediately straightforward either. While the main site is down and redirecting to ACE citing breaches of copyright law, it appears to have functioned as a sales/promotional platform for a similarly-named service, TVN10.com.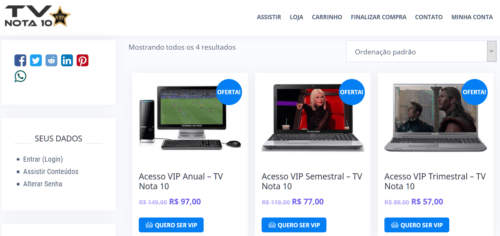 That site appears to be completely functional, offering access to an almost certainly unlicensed IPTV service offering everything from live TV channels and movies, to TV shows and international sports.
4. Crowdstream.ml
To complete this weird quartet of domain takeovers we have Crowdstream.ml. Not only had we never heard of this platform before, it seems that the major companies of ACE may have only heard of it recently too. Google's Transparency Report reveals that Twentieth Century Fox and Disney sent a handful of takedown notices in December 2019 with French free-to-air television channel TF1 taking an interest at roughly the same time.
Major search engines only have a handful of Crowdstream pages indexed but the suggestion is that the service hosted or linked to mainstream movies and may have been directed at the French market.
Coverage of previous ACE/MPA domain seizures can be found here.
From: TF, for the latest news on copyright battles, piracy and more.
[from https://ift.tt/148uEe4]