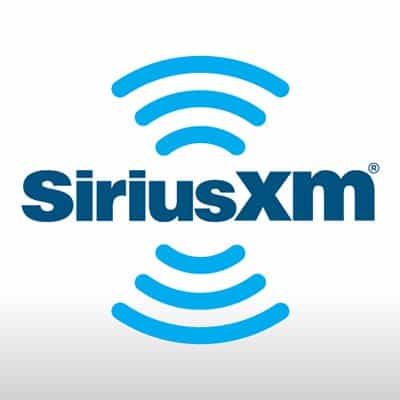 SiriusXM Offers Free Access Through May 15, Adds Special Programming
SiriusXM is now offering free access to its full Premium lineup in North America through May 15th.
Anyone who is not already a SiriusXM subscriber can download the SiriusXM app or go to SiriusXM.com/streamfree and listen free with no credit card required.
SiriusXM Select and All Access subscribers already have access to this great content included with their subscriptions.
Listeners will have free access to more than 300 channels including ad-free music channels as well as news and information sources. SiriusXM is also adding new curated content, and bringing back some beloved music channels by top artists.
The SiriusXM app also offers additional features such as SiriusXM video, Personalized Stations Powered by Pandora that listeners can curate themselves, and an On Demand library with more than 10,000 hours of archived shows, exclusive music performances, interviews and audio documentaries.
"With so many people asked to stay at home, we are making our full streaming lineup of music, entertainment, news and information easily accessible to everyone," said Jim Meyer, SiriusXM CEO. "In the days ahead, we hope it's a valuable source of information or diversion, a generous mix of fresh live content, and a source of companionship that comes from the hosts on our many shows and channels. And there was no better way to launch the Stream Free content than with Howard this morning."
New Programming
StayHome Radio, "a feel-good, ad-free music channel," will launch April 1 on the streaming platform and channel 179 featuring uplifting songs from artists like Lizzo and Coldplay to P!nk and Bob Marley.
SiriusXM is also bringing back The Billy Joel Channel, Dave Matthews Band Radio, and a new channel full of the Top 1000 songs across multiple genres, all available on the SiriusXM app, connected devices, as well as most SiriusXM radios, starting April 1.
There are also many additional online-only music channels, including more than 100 Xtra music channels, curated for any mood, occasion or activity, as well as music channels geared toward "relaxing-at-home" listening, such as SiriusXM Chill, Watercolors, and SiriusXM Coffee House. SiriusXM music channels are home to more than 200 channel hosts.
Listeners also get live news from major outlets such as CNN, FOX News, CNBC, MSNBC and BBC World Service, and valuable information from channels such as Doctor Radio powered by NYU Langone Health, and Business Radio. There are also inspirational and faith-based channels, multiple channels of comedy, dynamic sports talk such as Mad Dog Sports Radio, and more.
SiriusXM's entertainment channels include Radio Andy and SiriusXM Stars, featuring daily live shows covering the latest in pop culture, celebrities, lifestyle, and more. Listeners can tune in to hear live shows from SiriusXM hosts including Andy Cohen, Jenny McCarthy, Jess Cagle, Jeff Lewis, Bevy Smith, Michelle Collins and more.
Availability
The SiriusXM app is available on mobile phones, tablets and computers, as well as on a wide variety of connected devices in the home including smart TVs, devices with Amazon Alexa or the Google Assistant, Apple TV, PlayStation, Roku, Sonos speakers and more.
Anyone who is not already a SiriusXM subscriber can download the SiriusXM app or go to SiriusXM.com/streamfree and listen free with no credit card required.
Share on:
[from https://ift.tt/2q5EXmO]