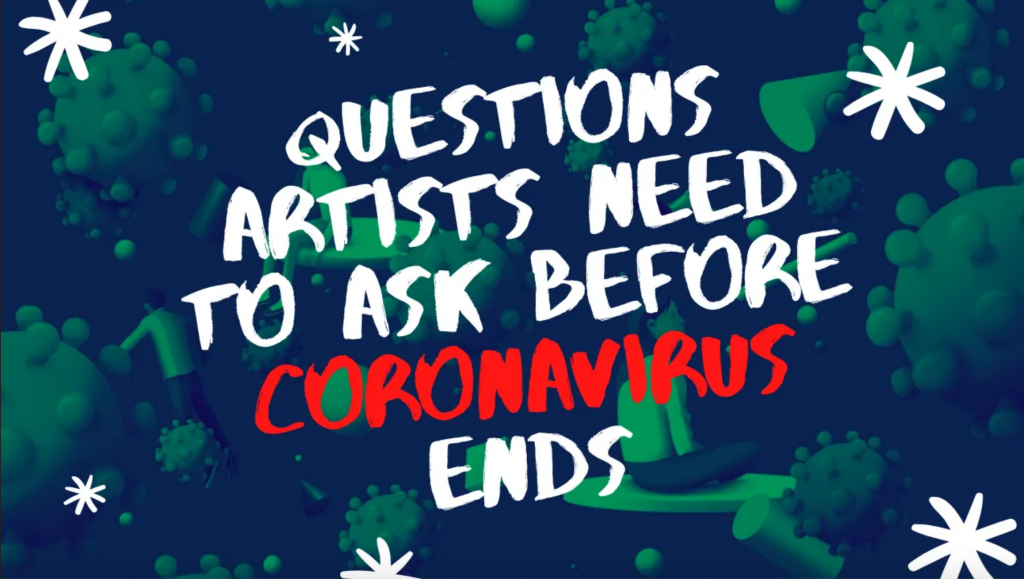 Questions Artists Need To Ask Before Coronavirus Ends
Coronavirus is transforming the world and, like so many industries, the music business will have changed dramatically when this is all over, and artists need to be prepared to change with it. Here, we explore a series of questions artists should be asking themselves while in quarantine.
Guest post by James Shotwell of Haulix
Thanks to coronavirus, the world is changing, and artists need to hange as well. Where do you start? We have the answers in this week's episode of Music Biz!
After weeks of covering COVID-19 and its impact on the music business, it seems safe to say that everyone is adjusting to the new normal. The world as we know it will never be the same, and while change is difficult, it's also necessary. Some of the best things to ever happen arose from the sudden need to evolve, and we're hoping that will be the case for many artists' career as we move forward.
But where should artists start? After all, the information we are receiving every day is too much for anyone to consume, and most of it seems completely useless by the following morning. Today's headlines are only as good as the value they retain after tomorrow's revelations, so what can be done before the scientists of the world get a handle on this thing called coronavirus?
In today's episode of Music Biz, host James Shotwell presents a series of questions that artists should be asking themselves while in quarantine. Now more than ever, the ability to adapt to the changing economy of music is essential for longterm survival. No one should leave quarantine the same way they entered, and anyone who does will be left behind as the industry moves forward. Artists need to be examining their branding, goals, relationships, and personal satisfaction, among other things, while they have the time to change behaviors.
James Shotwell is the Director of Customer Engagement at Haulix and host of the company's podcast, Inside Music. He is also a public speaker known for promoting careers in the entertainment industry, as well as an entertainment journalist with over a decade of experience. His bylines include Rolling Stone, Alternative Press, Substream Magazine, Nu Sound, and Under The Gun Review, among other popular outlets.
Share on:
[from https://ift.tt/2q5EXmO]