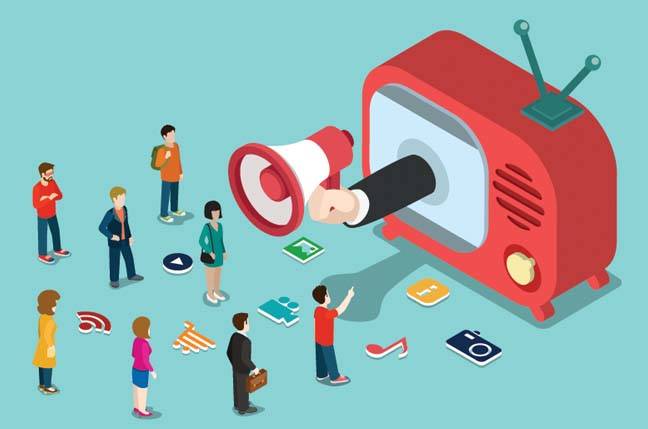 Australia will force social media companies to pay for content shared on their networks and disclose details of the algorithms that determine what their users see.
The decision comes after Australia conducted a Digital Platforms Inquiry that in 2019 delivered a final report concluding that Google and Facebook have distorted local media and advertising markets in ways that make it hard for publishers to monetise their content.
The Inquiry called for development of a voluntary code of conduct that would see some cash flow from social networks to publishers but the consultation process to develop that code appears not to have gone well. Which brings us today, when Australian Treasurer* Josh Frydenberg wrote: "On the fundamental issue of payment for content, which the code was seeking to resolve, there was no meaningful progress and, in the words of the Australian Competition and Consumer Commission 'no expectation of any even being made'."
Out with the negotiators, then, and in with the lawyers to draft some laws.
Frydenberg said we can expect the following:
"The code will include a number of provisions, including those related to value exchange and revenue sharing; transparency of ranking algorithms; access to user data; presentation of news content; and the penalties and sanctions for non-compliance.
The Treasurer noted that in two other nations that have tried similar laws – Spain and France - Google respectively closed its News service and refused to comply. Australia will proceed regardless.
"We are not seeking to protect traditional media companies from the rigour of competition or technological disruption," he said. "Rather, to create a level playing field where market power is not misused, companies get a fair go and there is appropriate compensation for the production of original news content."
What's going on here?
Frydenberg's action is both playing to his base and an attempt to restructure the market.
The decision plays to his base because the Liberal Party of Australia is the nation's conservative party and, as such, generally in favor at Rupert Murdoch's News Limited. News dominates the Australian media market and has long pushed for the digital giants to be reigned it even as it decided to paywall its established mastheads while also operating a free-to-access volume-oriented news site.
It's also clear that News is in trouble. Its pay television arm is bleeding and an attempt to create a Netflix-for-sport has under-performed and is now bereft of new content thanks to the novel coronavirus. The Australian, the national broadsheet that was Rupert Murdoch's first big bet, has lost money for years. The company also recently stopped the presses on numerous local newspapers, citing revenue downturns caused by COVID-19.
That News has not simply made itself scraper-proof with heavy use of robots.txt and other means, and is therefore trying to benefit from social media aggregation even as it criticises it, is seldom mentioned in polite company.
Australia's other big publishers are also bleeding. So between News' overt criticism of Google and Facebook, other media companies' quieter lobbying and ongoing concern about Big Tech's tax arrangements, there will be no political downside to this decision.
The attempt to restructure the market is a reaction is more nuanced. Frydenberg points out that Google has 47 percent online advertising market share and that plenty of that derives from its ownership of Android.
Left unmentioned is that Australia's media fundamentally misunderstood the internet in the late 1990s and early 2000s. Publishers' early online efforts focused on content distribution rather than converting their advertising operations into online properties. The likes of eBay, Google and Facebook feasted on the vacuum created as consumers realised that search-driven classified advertisements available 24x7 were rather better than poring through mounds of newsprint.
Frydenberg's announcement also contains no mention of changing laws for the video streaming operators. Australian broadcasters are required to produce local content. Funds that flow to local productions have helped to create a local industry capable of hosting productions like The Matrix trilogy and The Lego Movie. While Frydenberg repeatedly uses the term "level playing field" in today's announcement, the likes of Netflix and Disney+ have so far escaped regulation.
How will the social giants react? In their submissions to the Inquiry Facebook and Google both said they offer a way for publishers to grow their audiences and find new revenue sources. Both also pointed to programs that aim to assist and/or fund publishers. However your humble hack was in 2018 invited to a Google seminar about that effort. Speaking to an audience of consumer and trade magazine publishers and born-digital mastheads, the company explained its intention to mostly assist community news. The rest of us were left to fend for ourselves and reminded that Google shares revenue with publishers that host its ads. The sandwiches were nice, though.
Australia's legislation is due in July. Hopefully by then it's less of a welcome distraction from a certain virus! ®
* (Chancellor of the Exchequer, Secretary of the Treasury
Sponsored: Practical tips for Office 365 tenant-to-tenant migration
[from https://ift.tt/2m5N8uC]