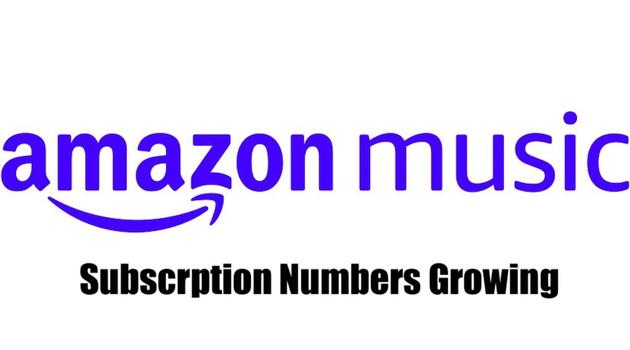 The Focus Is On Spotify, But Amazon Music Is Coming On Strong
While Spotify has established itself as the top dog of the streaming world, other competing services are catching up, including Amazon Music, which recently passed 55 million subscribers.
Guest post by Bobby Owsinski of Music 3.0
While Spotify is still seen as the 800 pound gorilla of the streaming world, its competitors are quietly catching up. Apple Music, for instance, now has more paying subscribers in the U.S. than Spotify, and Amazon Music recently announced that it passed 55 million paying customers as well.
"Amazon Music kicks off 2020 by revealing the streaming service has reached more than 55 million customers globally, with subscriptions to Amazon Music Unlimited growing by more than 50% last year alone." claimed the platform. ""Amazon Music has grown nearly 50% year-over-year across the US, UK, Germany, and Japan and has more than doubled in our newer countries such as France, Italy, Spain, and Mexico," said the announcement.
A big reason is that Amazon has more tiers than other services, starting at the $3.99 per month single device tier, the $7.99 per month tier for Prime members, and the $14.99 per month family plan. Take notice that two of the three tiers are priced below Spotify's and Apple Music's $9.99 per month tier, which has a great deal to do with its subscriber numbers.
Amazon is also the market leader in smart speakers, holding 36.6% of the market share according to research firm Canalys. Most smart speakers are used primarily for music, so holding a lead in this category is critical to its music subscription numbers.
Once again, this spells long-term trouble for Spotify. Both Amazon and Apple don't need the music business to make money. In Amazon's case it's great for selling a high-margin hardware product, as is the case with Apple.
Spotify, on the other hand, has only one low-margin product with a high fixed cost (music licenses). That's the reason for its strong push into podcasting. It's an audio product without the associated licensing costs, which would be great for Spotify if it ever reaches scale, but that's doubtful.
At some point you're going to see Spotify either be acquired by a larger entity, or attempt a move into another sector of the business in order to diversify its revenue. It may not be this year or next year, but it's going to happen, as its competitors inch ever closer.
Read more: https://music3point0.com/2020/01/27/amazon-music-numbers/#ixzz6Cpg3z5UU
Under Creative Commons License: Attribution Non-Commercial Share Alike

Share on:
[from https://ift.tt/2q5EXmO]