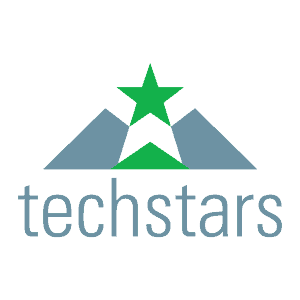 Meet The 10 Hot Music Tech Startups Chosen For Techstar 2020
Music/tech accelerator Techstars Music has announced its latest class of startups who'll be part of its 13-week program this spring.
Bob Moczydlowsky, formerly Head of Music at Twitter, and his Techstars Music team select 10 startups out of hundreds of applications each year. That chosen move into the Techstars Music office in Los Angeles, where over the course of 13 weeks they are mentored by global music and tech executives, venture investors and global-scale artists.
An annual Techstars Music Demo Day will be held on April 30th.
The previous three classes of Techstars Music Accelerator startups have raised more than $75 million in follow-on funding, with a combined portfolio valuation nearing $350 million.
The portfolio also saw its first exit in 2019, when podcast giant Acast acquired Techstars Music 2017 alum Pippa.
Techstar Music's 2020 Class
Audigo Labs
Audigo Labs puts a professional quality recording studio into your pocket — allowing musicians, podcasters and content-creators to capture, edit and share professional quality audio effortlessly.
Delta AI
Delta protects the digital rights and brand identity of entertainment companies through the detection and traceability of deepfakes. Delta's AI-driven SaaS platform allows enterprise to actively identify, monitor and respond to deep fake content.
Elastic Audio
Elastic Audio is democratizing modern audio for digital creatives and game developers with lightweight dev tools and a third-party sample/effects marketplace. Elastic Audio aims to do for sound what the modern GPU did for graphics – and thus become the core audio engine powering all projects, teams and hardware.
Entertainment Intelligence
Entertainment Intelligence (Ei) collects, cleans, categorizes and enriches data for a wide range of entertainment businesses. Ei is unique in its ability to seamlessly blend social and consumption data from limitless sources, tracking and analyzing information on a daily basis. Ei also generates industry benchmarks, reports and dashboards to help customers understand their market, save time and increase efficiencies.
Fanaply
Fanaply creates blockchain-enabled, interactive digital collectibles for the music, sports, and entertainment industries. The Fanalpy asset ecosystem empowers teams, artists, festivals, brands, and other stakeholders to connect and reward their core audiences, driving new levels of fan engagement.
FanSifter
FanSifter is a machine learning-powered fan data analytics platform to help music, entertainment, and sports events sell more tickets. Fansifter users save valuable marketing hours with powerful segmentation, profiling and enrichment tools – allowing hyper-personalized communication of the right offer to the right audience.
Splashmob
Splashmob is building tools to empower venues, artists, teams and performers to interact with and engage their audiences in real-time and at-scale, during live events.
Strangeloop
Strangeloop Studios is an audio/visual content company creating new media, live concert, and audience experiences; including owning and operating virtual artists in partnership with the world's leading musicians and visual designers.
TribeXR
TribeXR produces immersive skills training for creative industries. Their first product, Tribe XR DJ School, is creating thousands of DJs around the world without any traditional pro-audio equipment required.
ULO
ULO creates "Experience Portals" to provide short-form immersive experiences for customers in high-foot traffic environments.
Share on:
[from https://ift.tt/2q5EXmO]