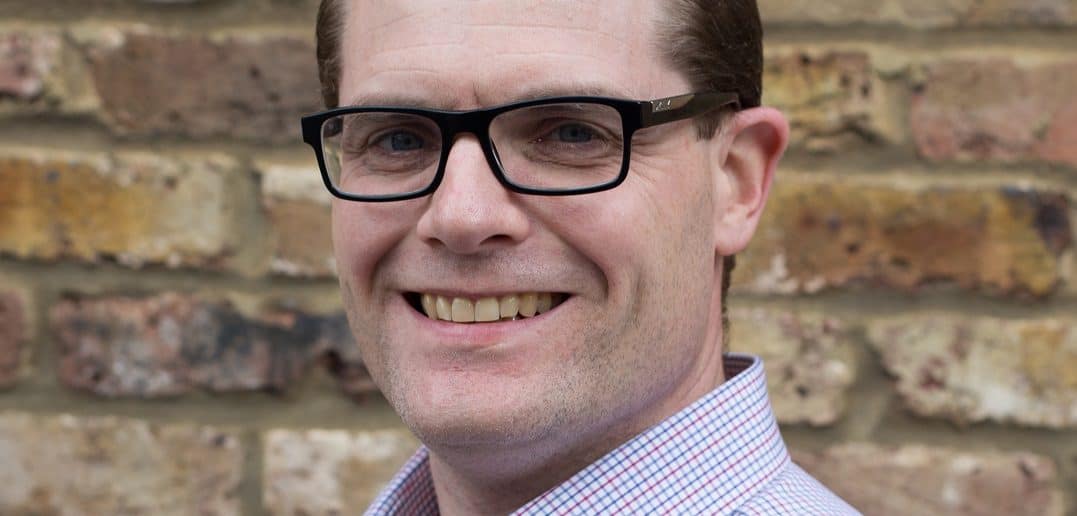 Indie Is Best Way To Leverage Opportunities In Today's Music Industry, says WIN's Charlie Phillips
Charlie Phillips, COO of WIN, sat down to share his vision of his trade association's role in the global indie music community, and how working as an independent artist is the best way to access opportunity in the modern music economy.
Guest post by Manon Jessua from the Midem blog
For the past three years, Midem has partnered with four of the world's leading independent associations – IMPALA, Merlin, WIN and IMPF – to give the voice to the indie music scene and provide a global overview of the state of the independent music ecosystem by creating the "Global Indie Voices" programme at Midem in Cannes.
This half day of panels and case studies is designed to take the pulse of the indie community today by bringing together both high-level and new generation executives to share their experiences and visions for the future of the music business.
Before taking part in Midem 2020 next June, the heads of these associations share their vision of the global indie community in a series of interviews. First up is Charlie Phillips, COO, WIN.
> Why was the creation of the Global Indie Voices at Midem important?
WIN is a global network of independent music associations, whose scope and remit align closely with the GIV part of Midem. We've seen some great results come from our involvement in this over the last few years, and fully support all initiatives which promote the joining up of music industry communities around the world, in an inclusive and supportive manner.
> How has the place and role of the indie community changed in the past years?
The independent sector's place in the industry gets stronger and stronger, and while business models change, taking the independent route is seen increasingly as the best way to leverage the opportunities of today's industry, especially online.
> How do you expect it to evolve?
We will continue to see the sector adapt to new opportunities, and to offer support and strength through our collaborative and collegiate approach. WIN and the associations will play a key role in this, as will Merlin.
> What are the main challenges faced by the indie community globally and how could they be resolved?
As the industry continues to be increasingly data and technology driven, we hear some concerns around how independent labels will access the necessary specialist skills and talent to take their businesses forward. There are some very interesting conversations ahead as to how the sector can support itself, now and in the future.
> In this fast-changing environment, how has the role of trade associations evolved and how have you adapted?
On a macro level, the industry seems to be facing a number of external influences and issues which are best addressed collaboratively across the industry. A good example of this is the WIN/IFPI joint venture data exchange RDx. Without a developed network of sophisticated associations and member companies, the sector would not be able to work anywhere near as efficiently as a single global unit. Credit goes to the companies and associations for having the vision to work in this way.
> Can you share a specific success story of an indie company/artist that you have been particularity excited / inspired by?
I am entirely biased as he's WIN's Chairperson, but working very closely with Justin West from Secret City Records is and remains very inspiring. Justin combines a unique set of talents and skills with an inclusive and balanced approach which has really helped WIN, and in turn the wider international independent sector, get into a really great place in his 12 months in the role so far.
This interview is part of a series of 4 interviews. Discover more about Global Indie Voices
Make sure to catch the full Global Indie Voices track at Midem, on Wednesday 3 June afternoon at the International Stage!
As part of the Global Indie Voices, Spotify has partnered with Midem for an exclusive workshop dedicated to independents – artists, managers, songwriters or labels and distribution companies – that will present strategies and tools to make the most out of Spotify and reach global audience. Want to attend it? Apply here!
Manon Jessua is in charge of Midem's conference programming, specializing on international music markets. She was instrumental in giving booming new music industries a central place in the event and in the creation of the High Potential Markets Programme, which aims at helping and supporting new territories to structure and develop their local music market. In this role, she led the launch of the inagural Midem in Latin America in Rio de Janeiro in 2018, as well as the Midem African Forum across seven countries in the continent. Graduated from France's world-class Humanities University, SciencesPo, she has lived in Latin America, Europe and Asia, working across multiple creative industries, and is passionate about giving local artists and music genres a voice, celebrating cultural exchanges in today's truly global culture.
Share on:
[from https://ift.tt/2q5EXmO]