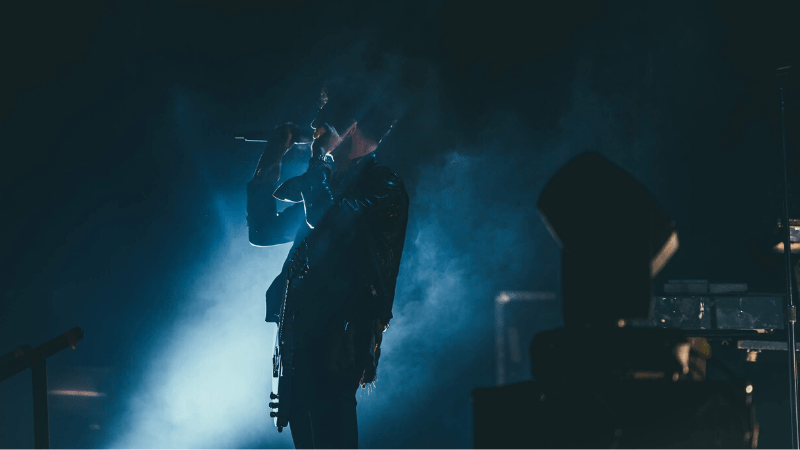 Guide To Booking A Successful European Tour
While the benefits of playing shows in Europe are significant, (better pay, more excited crowds) the international component also adds a level of complexity to touring. Here we look at some essential tips for successfully booking shows across the pond.
Guest post by Randi Zimmerman of the Symphonic Blog
European tours have a reputation for being magical. Gigs pay better, venues usually provide dinner and a place to stay, and the concert goers seem extra excited to see a non-local band. All that aside, booking a European tour on your own poses its challenges. You're less likely to have a network of bands you've met in real life. You may not speak the local language. You'll need to coordinate flights, fly with your gear, obtain or renew your passport and possibly get work visas. Even with these challenges, with a little research and dedication it is totally possible to do it yourself.
Here are some basic steps and pro-tips for booking a successful European Tour:
Time Frame & Tour Routing
To make a European trip worthwhile, you'll want to book shows for at least 2-3 weeks. The fall and spring are ideal, with the springtime being festival season. Winter is doable, but the weather can make it difficult to travel in some areas. Summer can be tough for turnouts because a lot of people go on vacation.
Know your fan base. To pick the best cities to play, Spotify, Facebook, Instagram and other social media tools have analytics to see who is listening to you around the world. You may be surprised to see how big you already are in Scotland or Germany. You can get more ideas by looking at the European tour dates of similar artists to you as reference.
Research venues/promotes in the countries cities you selected:
Psychedelic Salad is a directory of promoters and venues in Europe/U.K.
Festival Info has an extensive list of Europan festivals.
DoDIY has contact info for DIY spaces and promoters in Bulgaria, Denmark, Germany, Italy, Portugal, Slovakia and Scotland.
Another great strategy is to find a well-paying gig first (at a festival or bigger club) and plan the rest of your dates around that. Make a map of surrounding cities of your main gig and consider how you're traveling. Europe has a relatively easy to navigate train system if you're a solo artist or don't have an excessive amount of gear.
Stay Organized
Start a spreadsheet with your list of dates, cities, potential venues, bands and promoter to contact. Make your pitch emails as specific, but also as brief, as possible. You'll be more likely to get a response if you're not sending a form template email. Be sure to include your music, bio, social media links, etc. Keep it short as English may not be the talent buyer's first language.
Once the tour is booked, make another spreadsheet with advance information: Date / Departure time (day of) / Venue Address / Venue Contact / Load in Time / Soundcheck & Set Time / Backline / Bands / Accommodation / Driving Time to Next City / Notes. Experiment with targeting Facebook/Instagram ads in the areas you're touring in. Get creative and make a promo video targeted at specific cities you'll be visiting to get them excited!
————
Learn more:
What to Include in a Tour Sponsorship Deck
How to Book a Tour Using Spotify and Soundcloud Analytics
————
Flights & Other Logistics
Google Flight Search and the app Hopper are really helpful for tracking the lowest priced flights. Hopper will alert you when it's the best time to buy a flight for the date you specify.
Flying with your gear. Always contact your airline to find out their oversized item/musical instrument policy. In my experience, guitars are considered a larger "personal item," and if they don't have room in a closet or overhead in the flight cabin, they will gate check it (put it under the plane and return it to you when you get off the plane). Gatorcases are great to fly with and less bulky than hard cases. I never check my guitar pedals. Instead, I pack all my clothes and band merch into my pedal board road case, and put my pedals in my carry on backpack. It's easier to replace clothes than expensive electronics if the airline loses it!
Visas. The only country that has required a work visa in my experience was the U.K., but ask the venues you have shows booked at or do some research to see if you need to obtain a work visa for the countries you're touring in.
Van + Gear Rentals/TM. It's best to ask around when looking for a tour manager and van/gear rentals. If you have a friend who has toured Europe before, reach out to them. If you're the tour booking trailblazer of your music community, find bands at your level who have gone on similar tours and ask if they can recommend a reliable and affordable option. We used Zuma Booking's backline services when we went abroad and it worked extremely well.
By following these tips and tricks, you'll be on the right track to having a successful European tour. Remember, the earlier you start to prepare, the better off you'll be. Things may not go as planned and last minute issues may present themselves, but if you've given yourself ample time to adjust, you'll be ready to adapt as efficiently and effectively as possible without it ruining your entire tour. Good luck!
Share on:
[from https://ift.tt/2q5EXmO]