Have you never noticed that hearing a particular song can provide you with a different form of energy? Or maybe it makes you remember something that connects you with a song? Yes, music is an extraordinary element which can drastically change your mood or can even raise the standard of a situation i.e a romantic music can help a couple bring out the inner emotion or a trance or EDM can make a person dance in a party. Music has power and helps people improve their mood. But who is the real reason behind the music theory? The people who compose music or a singer who sings a beautiful song.
These musicians have a lot of experience in life and they have gone through a lot of tough as well as joyful situations. This is the reason they are able to put a flavour of emotion in their music that helps a person connect with it. Their experience has helped them learn a lot about life and how to tackle difficult circumstances in life. A Professional Dissertation Writer says – "No one can compete you if you can make your experience as your career." Looking at the experience and knowledge of musician about life here we have 10 ultimate quotes by the world's best musicians from which you can learn to give the best response to a situation:
"When things go wrong, don't go with them" – Elvis Presley
There can be various situations in life which can make you realize that things are not going in the right way but still you just want to go with it because you are feeling good in that situation. Remember some situations are not going to help you gain anything rather they are just been created to harm you. Let's understand this with a simple example. You have seen people getting addicted to drugs and alcohol in life. Do you think this addiction is good? Well, it can never be but why people get addicted to it? Because they feel good at that particular moment. These people don't think about the after effects and they get involved in it vigorously. This quote by famous musician Elvis Presley teaches us that whenever in a situation you understand that you are doing something which is going in the wrong direction, you should just stop it then and there.
"Wanting to be someone else is a waste of who you are"- Kurt Cobain
Are you trying your best to become like someone? Do you think that if a person has some talent then you are also going to prepare yourself by running after that same talent? This is one of the most common things to do in this world. There are lots of people who don't understand what they actually want in life and run after becoming like someone else. Every person in this world is different and so is the talents they have. This is the reason they should start knowing themselves first. It is said that till the time you have not met yourself, you are alone in life. Therefore, understand your interest and talent and start working on it.
"Why should I care what other people think of me? I am who I am and who I wanna be" – Avril Lavigne
When you start running towards your goals there will be a lot of hurdles and barriers. They will try to stop you or may want you to give a pause to yourself. And do you know what will be the biggest barrier to your goals the "thinking of people"? Yes, there are a lot of people who are going to come your way and may suggest that you are on the wrong path or things you have chosen are not appropriate for you. In this situation, only one thing is going to help you and that is your self-confidence. You need to be confident enough to believe in your goals and no matter what people say or think about you, just move on your path.
"Break the rules, stand apart, ignore your head, and follow your heart"- Paula Abdul
When you start thinking about the rules made by the society and the surrounding you are definitely going to stop yourself from achieving your goals. There are a lot of people who are just there to make rules and want individuals to work like that. For standing apart in the crowd you need to listen to your heart and not your mind which is going to make you remember those rules every time you are going to take a big step in your life.
"Happiness is not having what you want, it is wanting what you have"- Sheryl Crow
One of the biggest reasons people are not able to live their life properly and just take a lot of stress on a daily basis is because they always think about the future. It is good to set goals and work hard to achieve it but that doesn't mean you are going to stop being happy and living your life properly. The ultimate happiness is in the present and that is the way you are going to enjoy every moment of your life. Individuals think that they are going to be happy when they will achieve their goals and that thing gets stuck to their mind due to which they stop appreciating the things they have in present. If you start loving what you have then you will surely love what you want to achieve.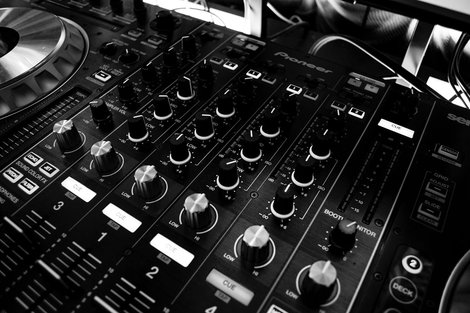 Image Source: Pexels.com
"If you know why you fall in love, you aren't in love"- Luciano Pavarotti
Love is an amazing feeling where people start liking things in a more positive way. They want to be with their partners and want to share the best moments of their life with them. After spending time and knowing each other comes a stage where love brings complications and people start finding ways and reasons to love each other. Well, according to the famous Italian operatic tenor Luciano Pavarotti, if you start finding reasons to love someone or you know why you fall for them, that is not called love. Love is a feeling that comes from your heart and not your mind which is going to give you instructions and reasons to be with someone.
"Do something worth remembering"- Elvis Presley
We all get only one life and that is the only opportunity of us to do something extraordinary. Why do you think some people are remembered even after they die? They are remembered because they have achieved something outstanding in life which cannot be achieved by every individual. You need to work hard and set a goal that is different and may help you become an efficient person. Help people and serve individuals with your knowledge, try to spread happiness around you and live life by enjoying every moment of it. If you stay positive in life you will be worth remembering.
"Being told how to look is about being a product, and I don't want to be a product."- Adele
A lot of people can relate to this quote because everyone in this world is competing with another on the basis of appearance. Yes, it is good to make yourself look amazing but that doesn't mean that you constantly push yourself as per the other people's definition of looking good. The famous British singer Adele believes that if you are told by people how you should look then you are being considered as a product and it is not appropriate to become a product in life. Every individual is equal and you should simply love yourself the way you are.
"Everything will be okay in the end. If it's not okay, then it's not the end."- Ed Sheeran
Are you thinking to stop running after your goals because you think you are not going to achieve them and time has gone to give it more time? Well, there are a lot of people who think like this and don't go for the ultimate end, which is happiness. Yes, achieving your goal will make things perfect and provide you with internal satisfaction. If you are not happy and are just leaving things in between, remember you are just going to regret it. Therefore, just work hard and wait for the correct time.And by following this, Stewart of GoAssignmentHelp, finally able to choose which career is good for him after switching many jobs industries.
"I may not believe in myself but I believe in what I am doing"- Jimmy Page
If you are working towards your goals and believe in your talent, nothing in this world is going to stop you from achieving it. The first thing you need to know is that what you are doing is accurate and your hard work is going to make you successful. There can be situations when you won't be able to believe in yourself but if you believe in your work, it is always going to give excellent result.
These are the famous quotes by the most popular musicians around the globe. These singers have great experiences in life which has made them understand the language of this world in depth. Their talent and handwork truly tell why people should understand their quotes which can help people by giving them a daily boost in life.
Author's Bio - Being Homework Helper in InstaSolv, Henry Jones is a Digital Marketer/Content Specialist who loves to write content and working in GoDissertationHelp, an academic writing service company which provides the best Proofreading services in the UK.
[from https://ift.tt/1n4oEI8]