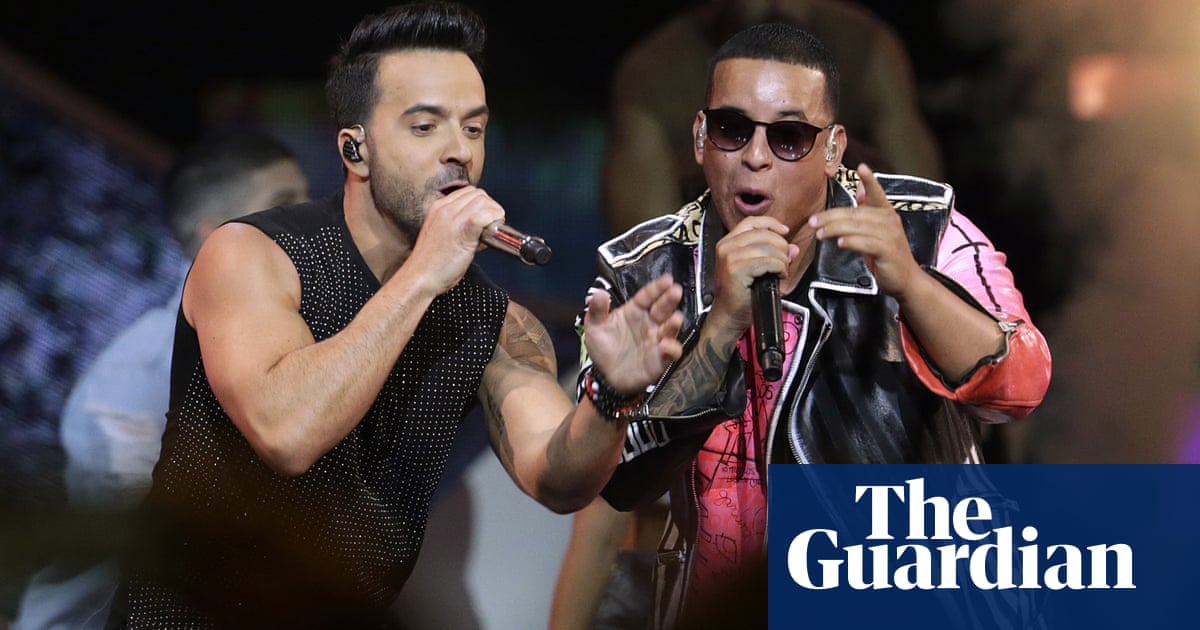 A London-listed firm offering investors the chance to cash in on the royalties from songs by famous artists has struck a multimillion pound deal for a catalogue including the Justin Bieber remix of global hit Despacito.
Hipgnosis Song Fund, founded by the Merck Mercuriadis, the former manager of mega acts including Sir Elton John, Guns 'n' Roses, Iron Maiden and Beyonce, made its debut on the London stock exchange in July.
The company, which aims to build a valuable portfolio of rights to songs that will generate good long-term returns for investors, has raised £200m to spend on catalogues.
Hipgnosis has bought the song catalogue of songwriter and producer Jason Boyd, better known by his professional name Poo Bear, who is best known as one of Justin Bieber's closest collaborators.
The catalogue includes the English language version of Despacito featuring Justin Bieber, sung by Luis Fonsi and Daddy Yankee.
Boyd has co-writer rights to nine of the 13 songs on Bieber's hit album Purpose, which has sold 14m copies worldwide, including What Do You Mean? and Where Are You Now?. He has also had top-10 hits with artists including Usher, David Guetta, Chris Brown and Jennifer Lopez.
"It's fortuitous to be able to acquire a song catalogue of this importance so early in its life," said Mercuriadis. "In a streaming world that is growing every day his songs are at the forefront. Despacito on its own was number one in more than 50 countries and is one of those truly rare songs that has united the globe."
In the 1990s punters were given the chance to invest in David Bowie's success bypurchasing Bowie Bonds. These were 10-year premium bonds secured against Bowie's future royalty earnings from songs released prior to 1993 with an attractive interest rate of 7.9%. Prudential Insurance bought the whole issue for $55m. Bowie was followed by artists including Iron Maiden and James Brown. However, as music fans drifted away from record stores in the early 2000s owners of Bowie Bonds saw their investment tank.
"Song writers rights have tended to hold their value over the past few decades while artists have suffered from issues including the decline of the CD," said Mark Mulligan, analyst at MIDiA Research.
"It's a relatively safe place to put your money. The average investor can get a share of their favourite songs or band but they need to be careful. These sorts of rights are the most complex and difficult part of the music industry to understand, and a writer may only have a fraction of a fraction of the rights to a song they were involved with. There can be lots of others in the chain rinsing the royalty pie before it gets to you."
Hipgnosis has already splashed out on a music catalogue from the writer of hits including Rihanna's Umbrella and Beyonce's Single Ladies.
The firm,has an advisory board including Nile Rodgers, who has worked on albums including David Bowie's Let's Dance and Madonna's Like a Virgin, and has appeared in this year's X-Factor helping and standing in for judge Robbie Williams.
[from https://ift.tt/2lmv3YG]