Many a legend tells of the band who's big breakout came as the result of an early pickup by a college radio station, and while terrestrial radio may not have the grip it once did, college radio stations remain an extremely desirable place for emerging artists, and are much more likely to take on chance on an artist than their massive commercial counterparts.
_________________________________
Guest post by Angela Mastrogiacomo from Soundfly's Flypaper
You've heard the breakout stories — bands who get picked up early by a college radio station, get syndicated nationally, start selling out colleges and then breaking into the Top 100. One of the reasons that college radio stations are such desirable spaces for emerging artists is because they're much more accessible, and a lot more likely to play your songs. They're sort of like the smaller blogs of the radio world; they're not driven by monetary gains like the commercial giants are (oftentimes running little to no ads), so they're more likely to take chances on emerging and, especially, local artists.
This means you actually have a real shot at getting radio play.
And if you're sitting there thinking, "yeah, but radio? Come on, it's 2018…", then you should take a few minutes to read through D. Grant Smith's "Why Radio Still Matters"guide to indie radio promotion.
The major benefit to college radio is that almost across the board, the DJs are actually in charge of what music they play, unlike on commercial radio which operates with corporate-approved playlists and is not concerned with local talent. Not only is that kind of emotional curation good for the industry, but it means even if one DJ isn't super into your music, the one that comes on a few hours later might be. It's also much easier to perform live in studio at college radio stations — so take a look at which stations service areas you might be touring through, and send a few pitches out next time you plan to go on the road.
With all of this in mind, it's not unimaginable that your band could be the next to break out as a result of some well-earned radio play. Here's our list of 10 of some of the most influential stations for indie artists, and now that students are back in class for a new semester, don't hesitate to get in touch with your latest release!
WERS 88.9FM Emerson College (Boston, MA)
While this station plays a lot of well-known indie rock (who doesn't?), it's absolutely a station to tune in to hear smaller, local independent acts, as well. They even host "Wicked Local Wednesday" during which they play a ton of artists from the American Northeast, like The Gypsy West, The Ballroom Thieves, Adam Ezra, Nemes, and Air Traffic Controller. Plus, it's also host to a segment called "Standing Room Only," which is New England's most listened to musical theater broadcast. I honestly didn't even know there was such a thing, so that's kind of cool.
WFUV 90.7 FM Fordham University (Bronx, NY)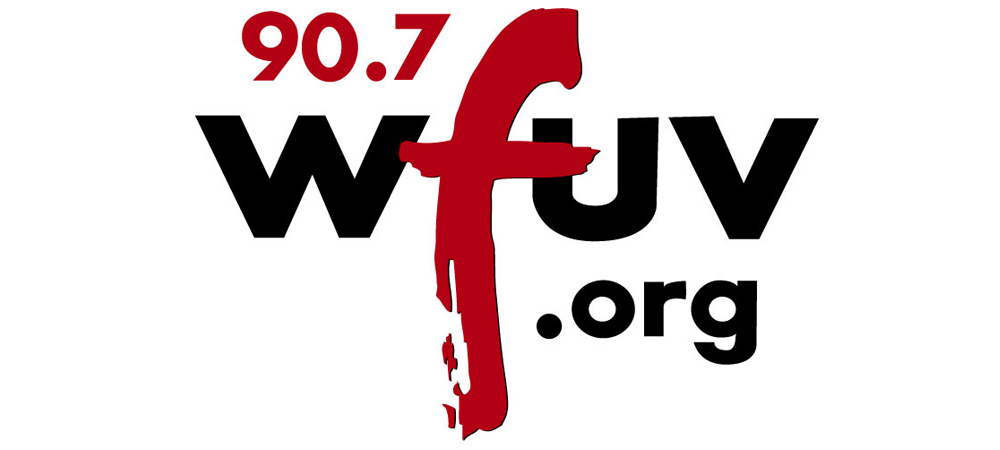 WFUV's mission statement reads: "listen to us for three days and you'll never want to hear anything else." A Fordham University institution for more than 70 years, it's clear this is a station that values staying power. They host a mix of alternative music, award-winning local news and sports, and a slew of weekday shows to entertain locals, as well as their national audience tuning in digitally.
KALX 90.7 FM University of California (Berkeley, CA)
Berkeley's KALX alums are impressive: Sarah Wallace, Andrew Reimer, and Lisa Stark of ABC News, to name a few. But what's even more impressive is their dedicated focus on exposing underground music. They're also pretty comfortable mixing genres, which makes them ideal for artists of all kinds. Your songs could be picked up, no matter what show is on!
WRSU 88.8 FM Rutgers University (New Brunswick, NJ)
Serving Central New Jersey and beyond, WRSU is another one that doesn't enforce any genre restrictions. They're just as happy to play a variety of rock as they are electronic or hip-hop. They even feature a program called "World Music Sundays" where they host music from Greece, Israel, Pakistan, Ireland, and more. So no matter your sound, your genre is bound to be a fit here. Plus, we already know how great Jersey's DIY scene is… your music will not fall on deaf ears.
KCRW 89.9 FM Santa Monica College (Santa Monica, CA)
With over 600,000 listens throughout California, KCRW is a NPR affiliate station that boasts a stream of eclectic music 24/7, including its signature music show "Morning Becomes Eclectic," which runs from 9am-noon PST and has sent countless bands on the track to stardom.
KUTX 98.9 FM University of Texas (Austin, TX)
The Austin-based KUTX, like so many college radio stations, hosts a diverse lineup in its programming — everything from funk to world music to hip-hop and indie rock is fair game. With Austin being the music capital it is (what with Austin City Limits and SXSW among countless other incredible events throughout the year), these folks are worth checking out not only for your own music, but for discovering new favorites, as well.
KUSF.org (formerly 90.3 FM) University of San Francisco (San Francisco, CA)
Now operating entirely online, and hailing itself as one of the pioneer radio stations to play punk rock, KUSF boasts that it was among the first to help artists like The B-52's and Metallica first gain national exposure. They play everything from grunge, to house, to classical, to metal, and everything in between. And they focus a lot of energy on supporting local acts, as well.
WICB 91.7 FM Ithaca College (Ithaca, NY)
A previous winner of MTVu's Woodie Awards for Best College Radio Station and ranked #1 on Princeton Review's Most Popular College Stations in 2014, WICB does tend to lean a bit mainstream in their tastes, but they're also fans of the underdog. They include scheduling of jazz, hip-hop, modern rock, and specialty music, and bill themselves as "the station for innovation."
WKDU 91.7 FM Drexel University (Philadelphia, PA)
Well-known and loved for their diversity, WKDU can play heavy metal one hour and spin jazz the next, which is part of what makes it such a great pick for diverse music tastes and submissions. Their slogan is, "commit radio warfare."
WASU 90.5 Appalachian State College (Boone, NC)
With a reputation for spotting indie rockers before they break, it's no surprise "The App" took second place in MTVu's Woodie Awards in 2014. They have a reputation for playing low-key indie rock, so if that's your genre, The App might be your station. But then again, their slogan is, "Your college, your station, your music," so it might just be everyone's station.
[from https://ift.tt/1n4oGj7]