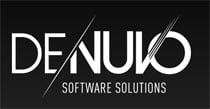 Yesterday morning we reported how concern was mounting for infamous games cracker 'Voksi' after he uncharacteristically failed to appear online.
Fears only increased when his REVOLT forum began diverting to the Ministry of the Interior in Bulgaria. While some of his fans thought it was some kind of elaborate joke, those closest to him suspected that something had gone terribly wrong.
And it had.
Speaking with TorrentFreak last evening, an obviously emotional Voksi told us that early Tuesday morning he received unexpected visitors to his home in southern Bulgaria.
Five or six officers, including two from Bulgaria's General Directorate for Combatting Organized Crime (GDBOB) and others from a local police station, appeared at his door. They clearly had one thing in mind – his anti-Denuvo activities.
It appears that Denuvo's new owner, anti-piracy outfit Irdeto, had filed a criminal complaint against Voksi with Bulgarian authorities. How police found him isn't clear but Voksi told TF that he had at least one piece of loose information out there that would've made it easy.
Perhaps surprisingly given the powerful response, Voksi wasn't arrested at his home. He had equipment seized (his main PC and a server) but even when he attended the local police station to make a statement later in the day, he remained 'free'.
Clearly concerned about what will happen next, Voksi didn't want to go into too much detail about his statement. However, we get the impression that he didn't make it difficult for authorities and was as straightforward as possible with what probably amounts to a confession.
Voksi also wasn't clear on what the charges against him might be, if there are any. He knows that the police spoke about the damage he had done to Denuvo but beyond that, details in respect of specific laws aren't readily available.
Voksi also told us that during Tuesday he took the opportunity to contact Denuvo with some kind of offer to bring the whole situation to a peaceful conclusion.
The Bulgarian didn't want to go into details on how the discussion went or what was said but he suggested that Denuvo felt the final decision might not be entirely theirs, considering the local prosecutor is now in charge of the case.
What happens to Voksi in the immediate future isn't known but it's clear that he won't be continuing with his cracking work. For his REVOLT forum, the game is also over. Voksi informs TF that the authorities have already seized the domain so the site won't be coming back.
Finally, Voksi has had zero representation so far. We double checked – no lawyer was provided to him before, during, or after questioning. He'll be needing someone to help out in southern Bulgaria, close to the city of Plovdiv.
"If you are a lawyer or someone who wants to fight, or just someone who wants to express his feelings, you can contact me currently over the RVT Discord or personally on Discord – Voksi#3486," he concludes.
Source: TF, for the latest info on copyright, file-sharing, torrent sites and more. We also have VPN reviews, discounts, offers and coupons.
[from https://ift.tt/148uEe4]