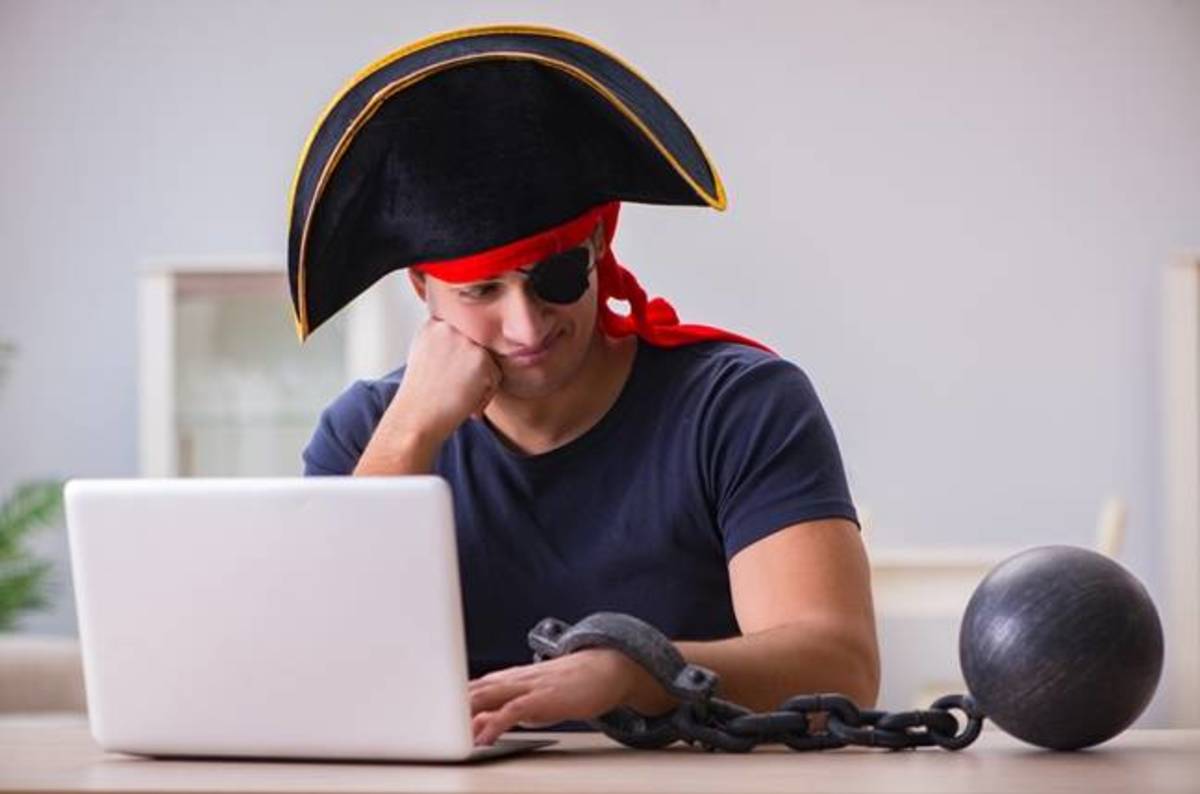 PayPal and Google have been hit with injunctions telling them to freeze accounts associated with websites hosting pirated content.
Florida judge Kevin Michael Moore signed off [PDF] on the injunctions, believed to be the first time that a copyright holder has managed to get at the finances of a website operator.
The company is question – Philippine media giant ABS-CBN – took a novel route to finding out which PayPal and Google Ads accounts were connected to the websites: it subpoenaed internet security company CloudFlare.
The nearly 50 websites listed in the legal complaint [PDF] use CloudFlare's services, and CloudFlare handed over the email addresses associated with each. ABS-CBN then tracked those email addresses – most of which were from Gmail – back to the companies the pirates were used to run ads and take money (mostly Google Ads and PayPal).
Around 30 of the 50 sites used the same email address given to CloudFlare to also run their ads and payment accounts – prompting ABS-CBN to ask the judge to freeze them while its court case continued – and the judge approved.
It is an interesting and novel "follow the money" approach and one that ABS-CBN appears to be pioneering after similar successful efforts to seize domain names and ad revenue. In each case, the Philippine company has found a supportive legal system in Florida.
It probably helps that there is a precision in this case that is often missing in broader copyright-infringement cases: ABS-CBN is focused on so-called "pinoy" content, which refers to specifically Philippine content. It is relatively niche – something is reflected in the fact that most of the domain names in question contain the term "pinoy." Examples: pinoytambaylive.com, pinoyako.su, pinoybay.se, pinoy-channel.net, pinoytvshows.mobi, pinoytvs.com, and so on.
Precedent?
But while it is a relatively small victory in terms of the size and number of pirate sites, it could set a significant legal precedent that other, larger media companies then use to go after larger online pirates.
The judgement imposes temporary restraining orders on the websites and the associated ad and payment accounts, so it is possible that the orders will be subsequently lifted (although, let's be honest, that's unlikely). And, of course, anyone running a pirate site will now simply use a different email address for their different accounts, cutting the connection between them.
But the approach will make it harder to profit from copyrighted content by requiring greater effort and attention to detail. The order reveals that the same individuals are behind multiple different websites, suggesting that there is a cookie-cutter approach to pirate content websites where the same approach is used repeatedly for different sites.
There is a risk however that the order is so broad that it forces the companies subject to the injunctions to take a closer look at the legal approach. One part reads:
Upon receipt of notice of this Order, the advertising services, networks and/or platforms identified on Schedule B hereto (the "Advertising Services"), and all financial institutions, payment processors, banks, escrow services, and/or money transmitters, including but not limited to PayPal, Inc. ("PayPal"), and their related companies and affiliates, shall immediately identify and restrain all funds, as opposed to ongoing account activity, in the advertising or PayPal accounts related to Defendants, and their associated payment accounts and e-mail addresses.
Too broad?
That is a large net and such an approach may not work beyond niche content websites. If PayPal and/or Google decide at some point to involve themselves in a case, the approach could quickly unravel.
All the same it is a sign that the legal system is slowly bending to pressure from copyright holders intensely frustrated at the game of whack-a-mole they are forced to play every day to pull down their content.
Google receives literally millions of requests every day to pull links to infringing material. But if pirates risking losing any money that they make from their efforts, it will add a new barrier. Because, let's be honest, they're doing it just for the love of sharing content.
Cough up
It seems that PayPal's automated efforts have got into trouble a second time. The online payment company sent a letter to a customer who had died recently from cancer, demanding outstanding payment: "You are in breach of condition 15.4(c) of your agreement with PayPal Credit as we have received notice that you are deceased... this breach is not capable of remedy."
Her widower, who sent the company a ream of documentation that it has insisted upon to prove she had passed, was suitably unimpressed and went public, promoting PayPal to recognize that demanding money from dead people was "insensitive." ®
Sponsored: Minds Mastering Machines - Call for papers now open
[from https://ift.tt/2m5N8uC]