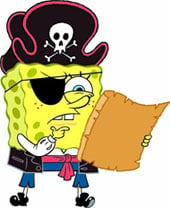 There's a persistent theory that people exist who are using pirate sites but don't realize that they're unauthorized and/or illegal. While that seems likely, it's hard to believe the volumes are particularly significant.
Nevertheless, numerous campaigns have attempted to enlighten consumers as to what is and isn't legal and this week the Federation Against Copyright Theft raised the issue once again.
Tagging onto UK anti-fraud awareness campaign Take Five, the anti-piracy outfit asked people to take five minutes to consider the legality of the site or service they're currently consuming.
[from http://ift.tt/148uEe4]